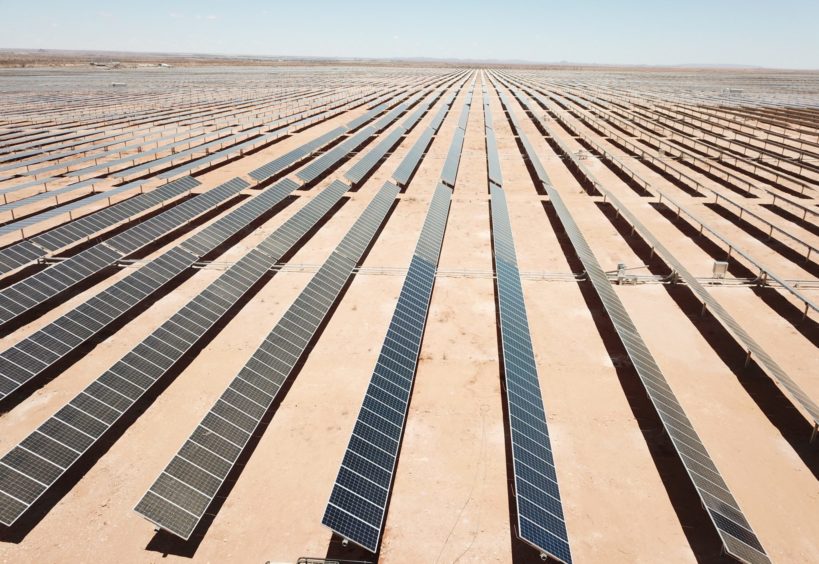 Scatec Solar has completed its 258 MW solar power plant at Upington, in South Africa.
The Norwegian company said the facility, the third solar plant at the site, was connected to the grid and operating commercially. This third phase is known as Dyason's Klip 2, with 86 MW of capacity.
"We are proud to have achieved this major milestone. Power supply is considered critical infrastructure, and we are pleased to be supporting South African power supply with renewable energy to another 40,000 households annually," said Scatec's CEO Raymond Carlsen.
The solar complex should produce 650 GWh over a year, supplying energy to around 120,000 households and accounting for the avoidance of more than 600,000 tonnes of CO2 emissions per year.
The three Upington projects were awarded in April 2015 under the fourth phase of South Africa's Renewable Energy Independent Power Producer Programme (REIPP). Scatec has a 42% stake in the project, while Norfund has 18%, the local community 5% and H1 Holdings 35%. The latter is a black owned and managed clean energy company.
The other Upington phases have also recently started. The Sirius Solar facility began commercial operations on February 18, while Dyasons Klip 1 started on February 25.
The REIPP's fourth phase was awarded in 2015. The industry is still waiting for the fifth phase to be carried out, while South Africa struggles with load shedding and Eskom's dysfunction.
Scatec's partner H1 is a shareholder in nine IPPs, which are expected to generate more than 622 MW. Another project H1 is involved in is the 138 MW Kangnas wind farm.
The last of 61 wind turbines was erected at Kangnas on March 16, with each Siemens turbine capable of producing 2.3 MW.