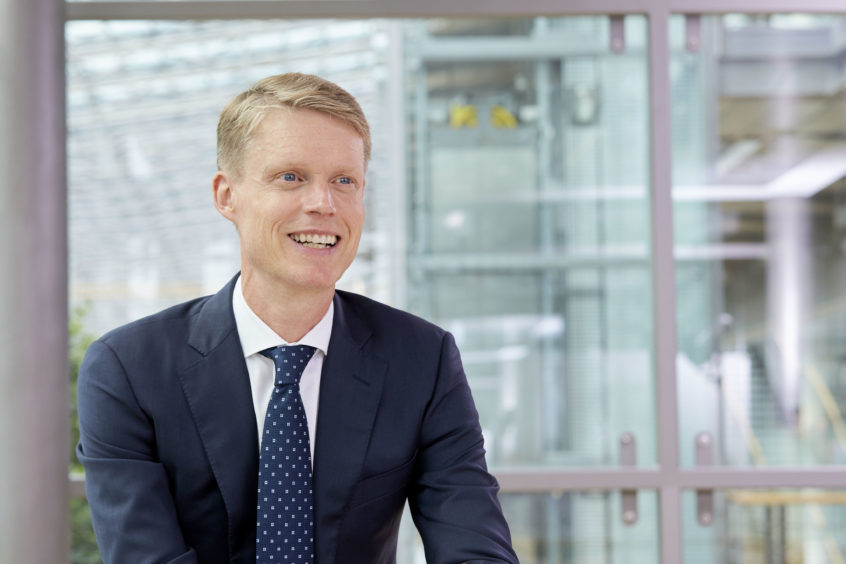 Danish offshore wind giant Orsted has had a "very good start to the year" as the firm reported an increase in Q1 profits despite a downturn in revenues across the business.
The Fredericia-headquartered company saw pre-tax profits rise to £492 million, up from £410m in the same period last year.
However, overall revenues were down from £2bn in Q1 2019 to £1.7bn in the first period of 2020.
Orsted's chief executive and president, Henrik Poulsen, said he was pleased with the firm's performance despite the Covid-19 outbreak, adding that his firm has managed to "maintain continuity in all business-critical operations".
He also said he sees "no indication" that the Covid-19 situation will significantly impact Orsted's full year earnings.
"Despite the Covid-19 crisis and its profound impact on societies around the world, we have had a very good start to the year with strong financial results and solid operational performance across the entire business", Mr Poulsen said.
"At this point in time, we have no indication that the Covid-19 situation will significantly impact our full year earnings, and thus we re-iterate our most recent EBITDA guidance of DKK 16-17 billion in 2020.
"We also re-iterate our expectation of gross investments of DKK 30-32 billion in 2020."
Orsted has 11 operational wind farms in the UK and will look to complete its 175-turbine Hornsea One project, the biggest in the world, this year.
It plans to follow up Hornsea One by building bigger again, with Hornsea Two.
On the impact on Covid-19 on Orsted's operations and development plans, Mr Poulsen added: "During the last couple of months, our asset base has been fully operational with availability rates for our wind farms and power stations within the normal range, and we have been able to continue to supply green energy to the societies we are part of.
"While the necessary, extensive measures to protect the health of our employees and lockdowns will continue to challenge our operations, we remain optimistic about being able to maintain normal availability rates on our offshore and onshore wind farms.
"Our construction projects all remain on track."
Recommended for you
X

Global E&P revenues to fall by $1 trillion in 2020, Rystad says