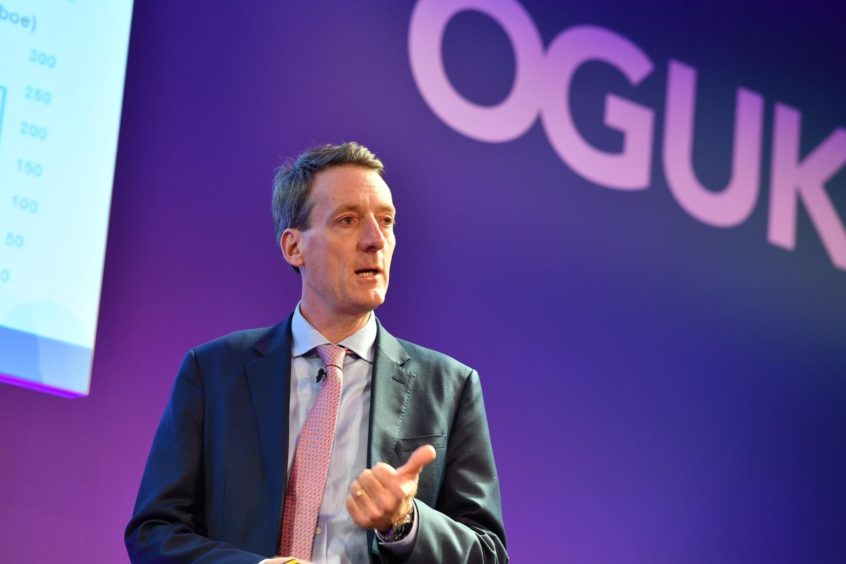 The UK's oil regulator has unveiled plans to force North Sea operators to meet the government's 2050 net zero goals.
The Oil and Gas Authority proposes to amend its principle objective of maximising economic recovery (MER) to bring in a number of low carbon obligations on operators, who would be open to penalties if they are not met.
These include reducing flaring and emissions as much as possible, fully assessing low carbon development options like platform electrification, and requiring negotiations in "good faith" on carbon capture and storage (CCS).
Failure to meet the new rules is sanctionable, the regulator said, with penalties including licenses or operatorships being revoked.
The UK government introduced legislation for the country to become net zero by 2050 last year. For Scotland it is five years earlier.
A 12-week consultation has now been opened to operating firms on the plans.
The OGA said the net zero ambition does not need to be separate or in conflict to its plan to maximise recovery from the North Sea, leading to criticism from climate change campaigners,
Chief executive Andy Samuel said the move will help the industry tackle what is an "existential issue" which arrived "even before the twin threats" of Covid-19 and the oil price crash.
The OGA said the plan is not intended to "overlap" with the remit of the environmental regulator OPRED and plans to provide more detail and context in due course.
Mr Samuel said: "There are major issues facing the oil and gas industry – the global pandemic and the rapid fall in commodity prices – and we're working closely with the government to safeguard the energy supply and as best as possible the thousands of jobs and skills which deliver it, in the face of these issues.
UK energy minister Kwasi Kwarteng said he shared the OGA's view, and that minimising emissions "will be increasingly important" as the economy emerges from the Covid-19 pandemic.
GREENPEACE SUGGESTS 'WIND AND SOLAR AUTHORITY'
However, the Friends of the Earth campaign group denounced it as a "cynical PR exercise".
Just transition campaigner Ryan Morrison said: "The changes proposed for this new strategy are a farce, claiming to be serious about tackling the climate emergency by including a couple of mentions of net zero targets while simultaneously planning to squeeze every possible drop of oil and gas from the North Sea."
Meanwhile Greenpeace described the plans as "unworkable", adding "it demands a continued reliance on fossil fuels, which is destroying our climate – what we really need is a zero carbon economy"
A spokeswoman said: "The Oil and Gas Authority's plan to achieve net zero is unworkable, because it demands a continued reliance on fossil fuels, which is destroying our climate – what we really need is a zero carbon economy.
"The best way for the Oil and Gas Authority to achieve net zero is for it to become the Solar and Wind Authority.
"To protect our future, the OGA must stop exploration for new oil and gas and retire North Sea assets. Industry workers must be supported to reskill and find good, well-paid jobs in sustainable sectors as we move towards a renewable energy economy."
However, Mike Tholen, sustainability director at Oil and Gas UK, welcomed the move, which follows the trade body's launch of Roadmap 2035 last year, a blueprint for the industry to reach net zero.
He said: "Among the initiatives under way are projects to improve energy efficiency and optimisation of offshore operations  plus opportunities to use renewable energy sources or connection to onshore power grid or neighbouring wind developments.
"It will need joint action between government and industry to accelerate progress to the next stage where our sector is in a unique position to lead in the development of Carbon Capture Usage and Storage and ensuring a  healthy oil and gas industry allows us build a strong base from which to build capacity and skills for energy sources of the future.  "
The consultation can be read here.
Recommended for you

Macquarie targets North Sea as the green energy hub of Europe