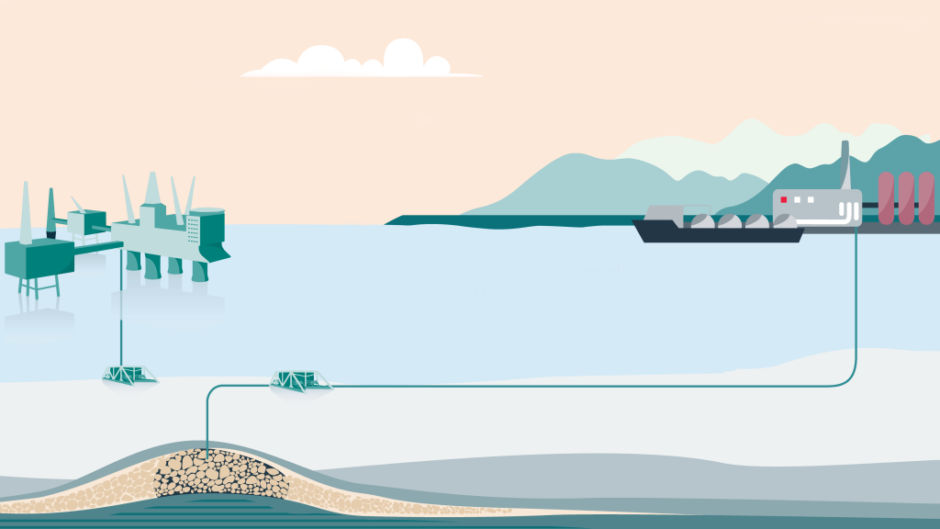 Oil majors Equinor, Shell and Total have committed to investing in a carbon capture and storage (CCS) project in Norway.
Initial investments in the Northern Lights project will total £555 million, with 57% of that sum going to Norwegian contractors.
The partners, who will form a joint venture company, expect phase one to be operational by 2024, though they do still need approval from the Norwegian authorities and the EFTA Surveillance Authority.
Up to 1.5 million tonnes of carbon dioxide per year will be transported, injected and stored as part of the first phase.
The reception terminal in Oygarden in western Norway will be operated from Equinor's Sture terminal and the subsea facilities from the Oseberg A platform in the North Sea.
Anders Opedal, executive vice president for technology, projects and drilling at Equinor, said: "The Northern Lights project could become the first step to develop a value chain for CCS, which is vital to reach the global climate goals of the Paris Agreement.
"Development of CCS projects will also represent new activities and industrial opportunities for Norwegian and European industries."
Click here to take part in our reader panel for a chance to win £50