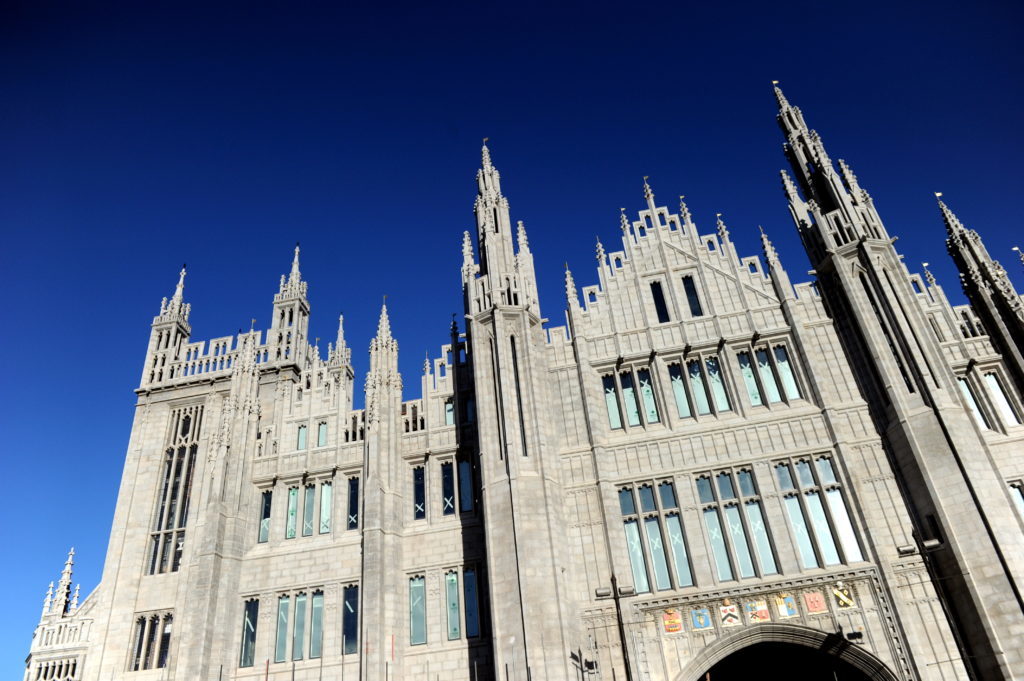 The north-east's local government pension scheme (LGPS) has invested in a renewable power fund set up by asset manager BlackRock in a show of commitment to the energy transition.
North East Scotland Pension Fund (NESPF) is the LGPS for Aberdeen City, Aberdeenshire and Moray, while BlackRock's global renewable power III fund (GRP III) invests in green power assets to generate "attractive, risk adjusted returns".
Aberdeen city councillors earlier this month approved a net-zero "vision" aimed at positioning the city to support the global energy transition.
Close to 20% of the $1.5billion raised to-date for the fund has come from LGPSs.
NESPF investment manager Graham Buntain said: "We are delighted to have made this investment with BlackRock, our trusted and experienced partner in this sector.
"Demand for renewables continues to grow and this allocation produces both an attractive yield, whilst offering diversification benefits for our overall portfolio.
"It is important to all our stakeholders that not only do we pay pensions, but that we incorporate and embed ESG through everything we do, for the benefit of everyone."
Gavin Lewis, head of UK LGPS at BlackRock, said: "From our work with LGPS clients, we know they are contending with how best to achieve strong and diversified returns.
"By electing to invest in a global portfolio of renewable power assets, which includes an attractive cash yield, NESPF is better positioned to meet member benefit liabilities.
"Additionally, sustainability is increasingly at the forefront of clients' minds, and the interplay between their asset allocation decisions and long-term sustainable goals can lead to better investment outcomes."
Recommended for you

Big banks told by investors to speed up fossil-fuel divestment