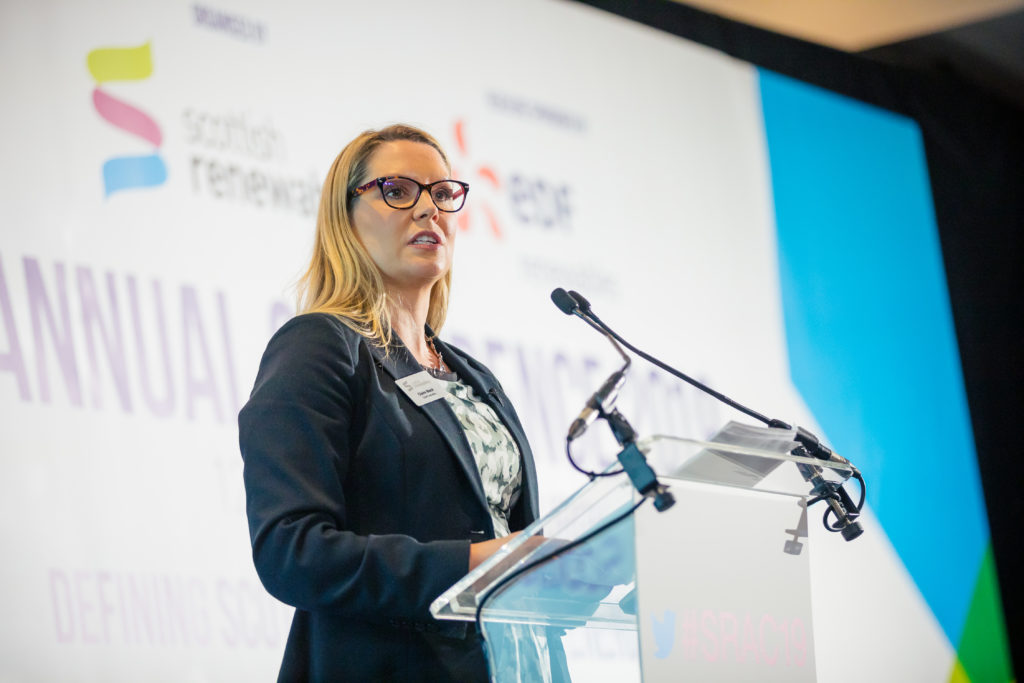 A future vision for exporting energy sector talent would "hear a Scottish voice" on every overseas renewables project, according to a trade body boss.
Claire Mack, chief executive of Scottish Renewables, said her industry will look to create an identical image to that of the UK oil and gas sector that says everywhere oil is pumped "you hear a Scottish voice".
She believes the country's early adoption of clean technology and its reputation as an exporter of energy talent should see a Scottish worker on every project worldwide.
Ms Mack was speaking during a webinar on the topic of the Scottish renewable energy sector's response to the Covid-19 crisis.
She said: "There's a huge global movement thinking about the green economy and what might happen.
"We've identified there is actually a very wide export market here in Scotland in that green recovery space.
"We were early adopters and developers of the technology and so have really strong skill sets and talent here in Scotland.
"We've exported energy talent forever throughout the oil and gas era and they always say that everywhere you pump oil you hear a Scottish voice – that is our vision of the future.
"That we will actually be part of that 'build back better agenda' across the world and you'll hear a Scottish voice on every renewable energy project going forward, because that's how it should be."
Andrew Bright, director of ITPEnergised, said that the Covid-19 outbreak had also put into focus the need for Scotland's North Sea oil and gas sector to "accelerate" the energy transition to meet Scotland's climate goals.
He claimed he had witnessed an "appetite" within the industry to move to cleaner operations.
Mr Bright added: "I think as a case in point in the oil and gas industry, we're working with a number of operators in the sector who are clearly very focused on the net zero energy transition space.
"Whilst there is a recognition that oil and gas is not going to go away overnight – we're kidding ourselves if we think that is a reality – there is an appetite within the sector to decarbonise the process and operations and to embrace that energy transition.
"Certainly the investor market is indicating that that is what they desire of their investments.
"I don't necessarily think that whilst it may see an immediate bounce back of fossil fuel use to get the economy back going again to a certain level, I think we'll see organisations naturally transition and embrace it and accelerate it at a faster pace."
Recommended for you

Whopping 76% of Scots want North Sea production despite energy plan