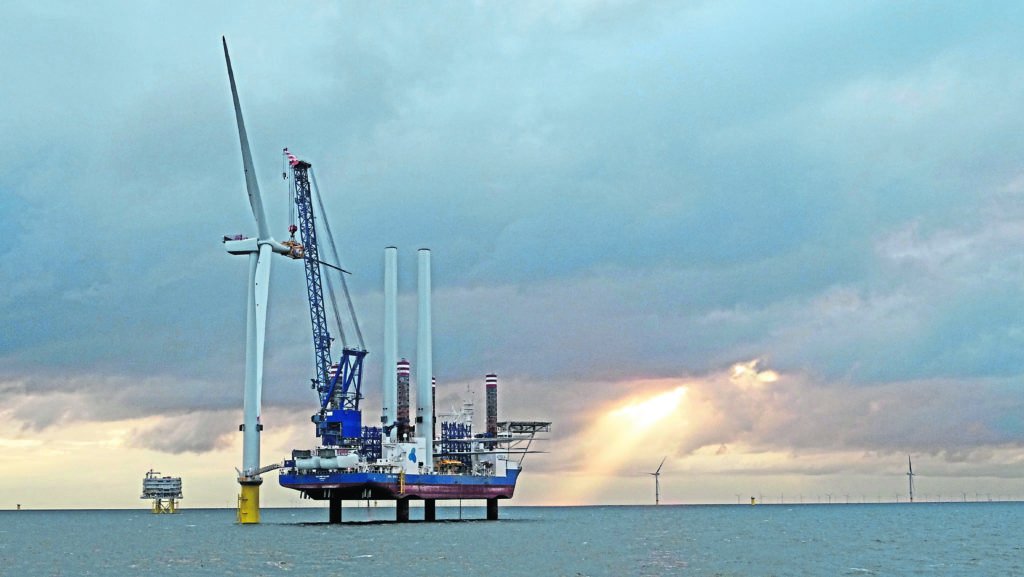 The UK Government has delayed the go-ahead for two giant offshore wind farms due to be built in the Southern North Sea.
A decision on the future of Danish firm Orsted's Hornsea Three projects and Vatenfall's Norfolk Vanguard development will now be announced on 1st July.
The move was announced yesterday by the Department of Business, Energy and Industrial Strategy (BEIS) and is understood to be related to the impact of the Covid-19 crisis.
Danielle Lane, UK Country Manager for Vattenfall, said: "Norfolk Vanguard is one of the most innovative and ambitious offshore wind projects in the world.
"Yet this is now the second time it has suffered a delay, despite addressing all of the major concerns raised during the planning process.
"We're in a race against time to reduce emissions and need to respond to the economic crisis caused by the Covid-19 pandemic, yet crucial infrastructure decisions are being put on hold.
"While we appreciate the added difficulties posed by the current lockdown, some of the largest engineering projects ever built – capable of providing clean energy security and a vital economic boost to the UK – remain in limbo."
Orsted's Hornsea Three Offshore Wind farm is set to be a 300-turbine development able to generate enough energy to power around two million UK homes.
Norfolk Vanguard has a planned 158 wind turbines and could power up to 1.3 million households.
RenewableUK's chief executive Hugh McNeal said: "Any delay in the decision-making process is disappointing. We want to work with Government to achieve their ambition of 40GW of offshore wind by 2030 and the UK's wider net zero target.
"Major projects like these are vital to generate clean power on the scale we need to decarbonise our economy.
"We need the Government to take decisions in a timely manner so that offshore wind can play a leading role in getting our economy back on track after the Coronavirus crisis".
Recommended for you

Energy bodies warn green growth at 'severe risk' without new support