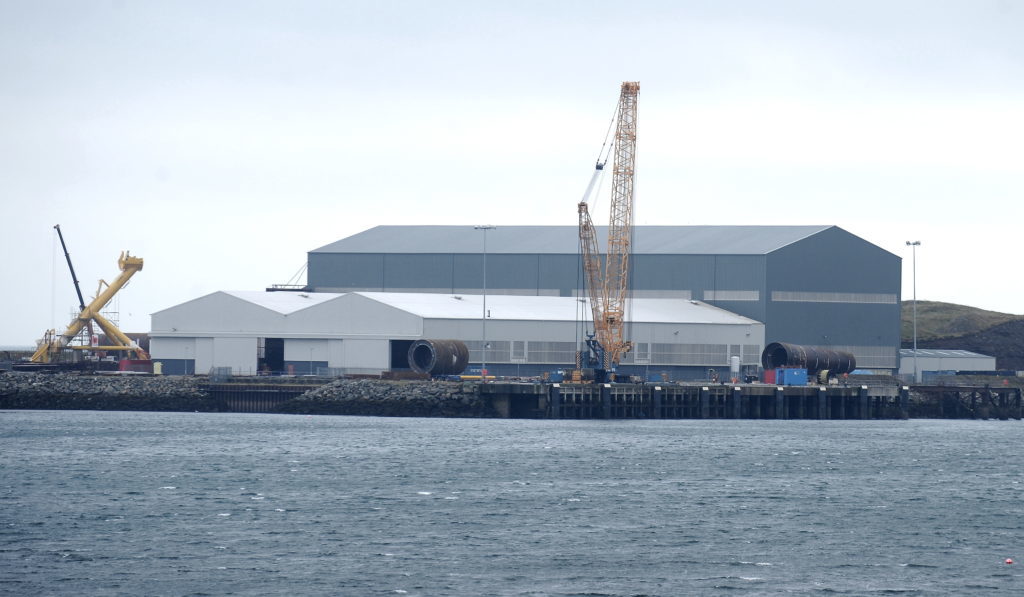 A group of former Burntisland Fabrication (BiFab) workers have branded the firm's takeover by a Canadian manufacturer a 'disaster' for the Isle of Lewis.
BiFab, who received a multi-million bailout of public money in 2017, has struggled to win big contracts at its Arnish, Methil and Burntisland yards since the 2018 acquisition by Newfoundland-based firm DF Barnes.
A job-saving contract to provide 150 pin piles for the Moray East Offshore Wind Farm looked to reverse the firm's fortunes last March, but around 90 staff were made redundant upon completion of the work in December.
Despite the promise of big North Sea wind farm contracts with EDF and SSE, no deals have yet been agreed to revive BiFab's mothballed yards.
One former Arnish worker, who was axed by BiFab last year, said: "We – the ex-workers – are seeing what's happening here, and BiFab are in trouble.
"When DF Barnes came in, the way they were speaking, we felt like it was a new dawn for us, but it hasn't materialised.
"It seems like they don't want to put any money in the pot because they certainly haven't invested in the Arnish yard."
A spokesman for DF Barnes said it wouldn't comment on stories from "anonymous sources".
BiFab's Isle of Lewis facility, which has been a working yard since the mid-1970s, houses several large steel rolling machines.
It was at one time one of the biggest in the UK and handled large North Sea oil and gas infrastructure contracts.
But the firm, which once employed 1,400 workers, had to be rescued from the brink of administration by a £35 million Scottish Government loan two years ago.
"To have that yard now lying idle is criminal", another worker added. "It's always had a good name in terms of work done on time and the quality and quantity of that work.
"But as far as the workers see it, the wrong tenant is in the Arnish yard."
The group also claim they are "baffled" as to why DF Barnes continue to keep BiFab's top management in place, despite "almost bringing the company to its knees" three years ago.
A Scottish Government spokeswoman said: "After helping BiFab to avoid the threat of administration, the Scottish Government has been in regular contact with the company, investors and relevant parties in our work to ensure a strong, sustainable future for BiFab.
"By working with the company to secure new business, we hope to provide the best means of creating jobs in the longer term for both the Isle of Lewis and Fife communities."