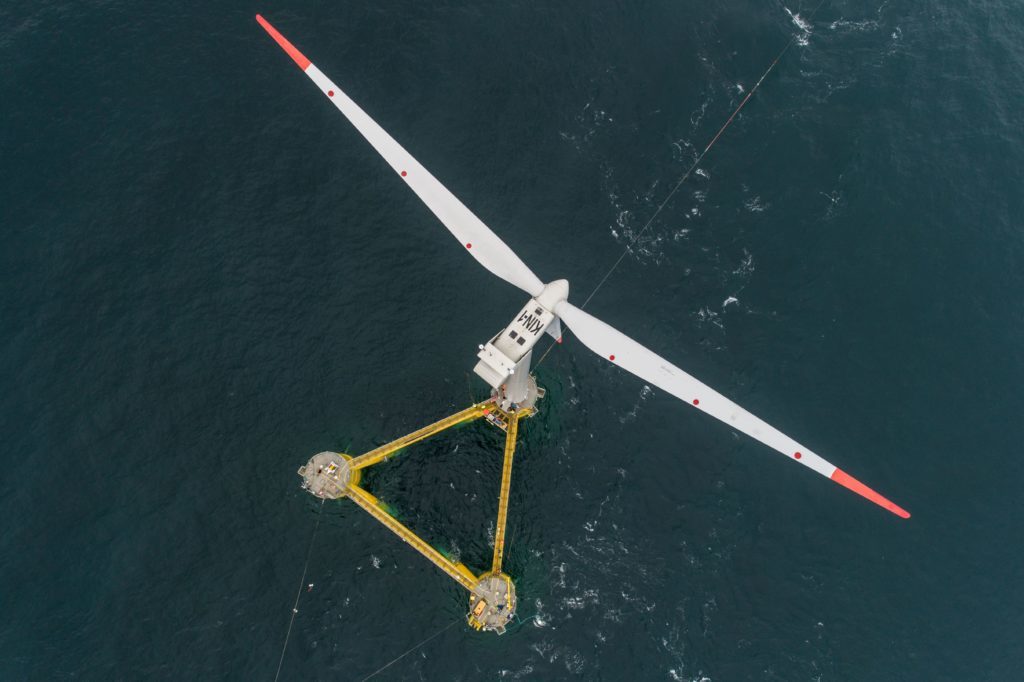 A floating wind project planned off the coast of Aberdeen has snapped up almost £400 million in financing thanks to its clean energy potential.
Kincardine Offshore Wind Farm, which will be the world's largest floating wind project upon completion, has secured £380m through a 'Certified Climate Bond' deal.
French corporate and investment bank Natixis will act as the coordinating firm behind the loan.
The deal means project developer Cobra Wind International Cobra has to report regularly on the project's adherence to the climate performance of the wind farm under Climate Bonds Initiative (CBI) guidelines.
Kincardine Offshore Wind Farm will consist of six turbines installed on semi-submersible floating structures – planned  nine miles off the coast of Aberdeen.
The project is expected to be fully operational by the fourth quarter of 2020.
Sean Kidney, chief executive of the Climate Bonds Initiative, said: "This is the first Climate Bonds Certification of a floating offshore wind project, congratulations are due to both Cobra and Natixis for their innovation and leadership.
"It's a global scale transaction providing a strong pointer to the enormous investment potential in the floating wind sector."
In 2018, the floating wind development was majority backed by a subsidiary company owned by Real Madrid chairman Florentino Perez, and was understood to cost around £350 million –  £100m more than first reported.
Run by Pilot Offshore Renewables, the wind farm was initially expected to cost £250m back in 2016, but will now come in closer to £500m.
The development for the Kincardine project switched to Cobra Wind International in 2017, according to Companies House.
Jean Philippe Adam, senior country manager for Spain and Portugal, Corporate & Investment Banking at Natixis, added: "Natixis is very pleased to support its key client Cobra in this landmark transaction which confirms Natixis' leadership in the Green, Social and Sustainability financing."
Recommended for you

From oil rigs to floating wind – work starts on Ardersier Port transformation