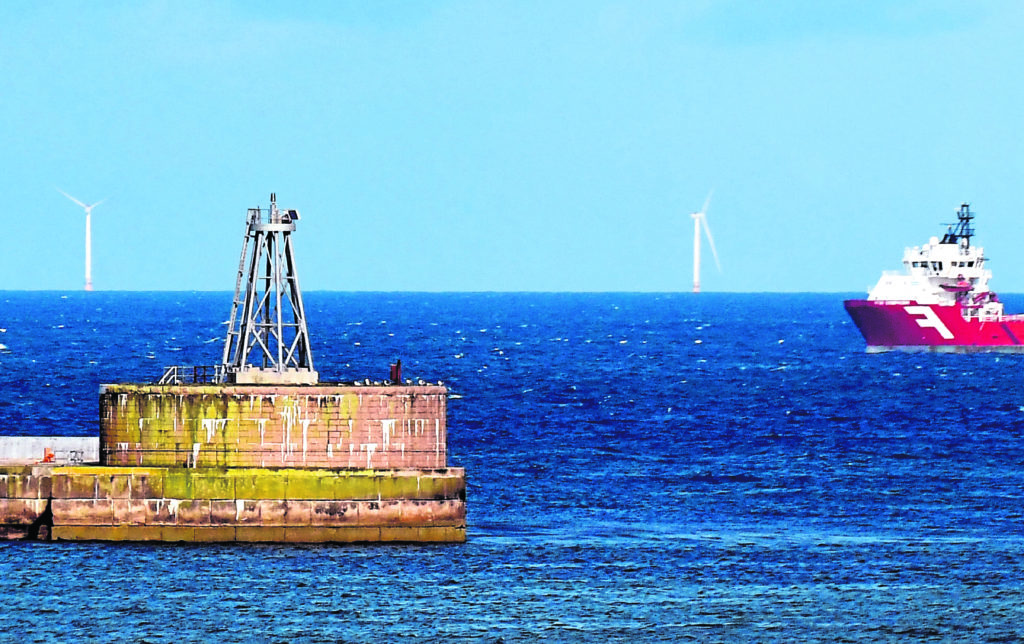 A leading oil and gas lawyer has added his voice to predictions that Covid-19 will drive a spike in energy transition investments.
Norman Wisely, managing partner in the Aberdeen office of international law firm CMS, said many of the economic stimulus packages about to be introduced around the world will likely be guided by environmental considerations, including Paris Agreement obligations.
New measures to further drive the transition will benefit offshore wind projects, electric vehicle charging infrastructure and the development of clean aviation fuels, among other impacts, he said.
He added: "The energy transition, which was under way long before the pandemic took hold, is likely to be propelled forward as we emerge from lockdown and look to revive the global economy.
"This will be driven by a change in consumer behaviour as we enter the 'new normal' and increased pressure for nations to get more serious about addressing environmental concerns.
"Here in the UK, there is significant support within the business community for future government stimulus measures and corporate bailouts to take account of our net zero climate target.
"We've already seen a group of 200 business leaders pressing the government to align its economic recovery plans with the UK's legislated target of net zero emissions by 2050 at the latest."
The UK will likely follow the global trend for post Covid-19 stimulus packages, he said, adding: "We can expect many of these to be linked with measures that will increase the pace towards cleaner energy."
Despite forecasting a faster move towards greener energy, Mr Wisely said fossil fuels would continue to play an important role in the wider energy mix.
He added: "Petrochemicals required for face masks and other PPE (personal protective equipment) used in the fight against Covid-19 are not easily replaced.
"Similarly, as the infection risk falls and people begin to travel, we will see an initial increased demand for petrol and diesel in advance of longer term investment to promote electric vehicles."
He also highlighted a "changing culture" in the energy industry, with major operators announcing low carbon investments since the recent oil price crash.
Most firms have cut their overall spending due to financial pressures but the impact of this is far greater for oil and gas than low carbon projects, he said.
Recommended for you

Public invited to have say on first phase of £215m BP Aberdeen hydrogen project