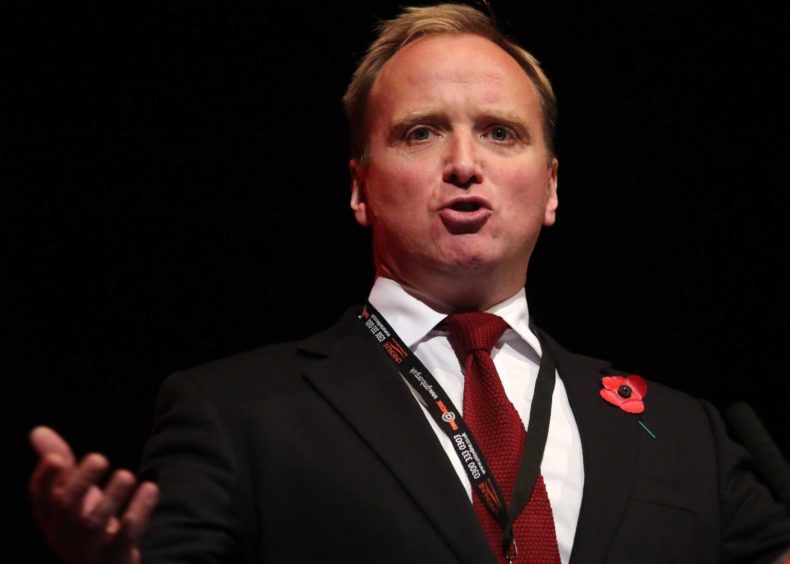 A Scottish trade union boss has accused Holyrood of "surrendering" in its fight to win local renewables jobs from big North Sea offshore wind projects.
Experts this week claimed that a bidding assessment for the sector will form no part of the final decision on who wins acreage in the North Sea – despite the Scottish Government imposing strict rules in January to help create employment from offshore wind farms.
Under the new measures, all developers should now have to submit local supply-chain commitments when applying for offshore wind leases.
The rules would apply to the upcoming ScotWind round, organised by Crown Estate Scotland, which has released a number of potential offshore wind leasing areas off the coast of Aberdeen and the Highlands and Islands.
But the detail of the new measures was questioned by Pinsent Mason's renewable energy specialist Alan Cook, who said the scoring system for local content – called Supply Chain Development Assessments – would not form part of the decision to identify successful bidders.
Former energy minister under Tony Blair, Brian Wilson, expressed concern over whether developers would stick to the rules without any "binding contractual obligations".
A spokesman for Crown Estate Scotland claimed the changing nature of offshore wind projects made it difficult to form accurate supply chain forecasts at the outset.
He said the local content plan "must be able to flex during the life of the option agreement" and "does not provide a robust means of selecting applications".
GMB Scotland secretary Gary Smith hit out at the Scottish Government over the "pretense" it would get tough on developers.
He said: "The Scottish Government has spent a fortune in tax payers' money getting projects consented, including going through the courts, but now it looks like it's finally surrendered in the fight for renewables jobs."
Mr Smith claimed it would herald another generation of Scottish manufacturing jobs "being outsourced to the rest of the world."
A spokeswoman for the Scottish Government said it would use "every lever" at its disposal to ensure the renewables supply chain benefits from the expansion of offshore wind and "leads to the creation and retention of Scottish jobs".
She added: "Our devolved Crown Estate Scotland is leading the ScotWind leasing process and focused on Supply Chain Development Agreements as part of the recently launched leasing round that may yield a further 10GW of offshore wind projects in Scottish waters.
"While SCDSs will play an important role as projects progress, it's not possible to make accurate supply chain forecasts at the application stage.
"However, where actual supply chain achievements are not in line with commitments given in a Supply Chain Development Statement, there will be contractual consequences including the potential termination of option agreements."
Recommended for you

Energy minister opens new Edinburgh office for ScotWind developer