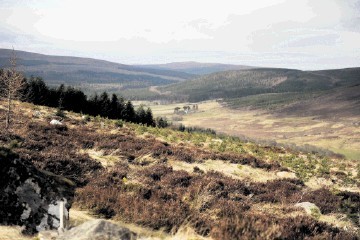 A windfarm developer has defended his bid to build turbines in a Highland community which feels it is becoming "totally surrounded" by a ring of steel.
Residents of Ardross, near Evanton, in Ross-shire, already have three windfarms on their doorstep.
They have now come out fighting against two separate applications for new developments in their area.
A public meeting will take place tonight at 8pm in Ardross Community Hall about the application – by RockBySea – for 13 turbines at Coire Na Cloiche, at the head of Strath Rusdale, between Braentra and the existing Beinn Tharsuinn windfarm. Referring to the latest windfarm application, Ardross Community Council is asking: "When is it going to stop?"
Dr Henrik Christensen, owner of RockBySea, will be at tonight's meeting.
He said: "My company specialises in developing windfarms in the preferred areas.
"When we started developing this windfarm in 2006, we chose that site because it was in the Highland Renewable Energy Strategy. It is a preferred area.
"We have a proposal for 13 turbines, we are not proposing 30."
He said he would use local contractors for the build.
Last Monday the community council held a meeting where the community voiced its objection to another windfarm proposal in Strath Rusdale, for 39 turbines named Glenmorie on Kildermorie and Glencalvie estates.