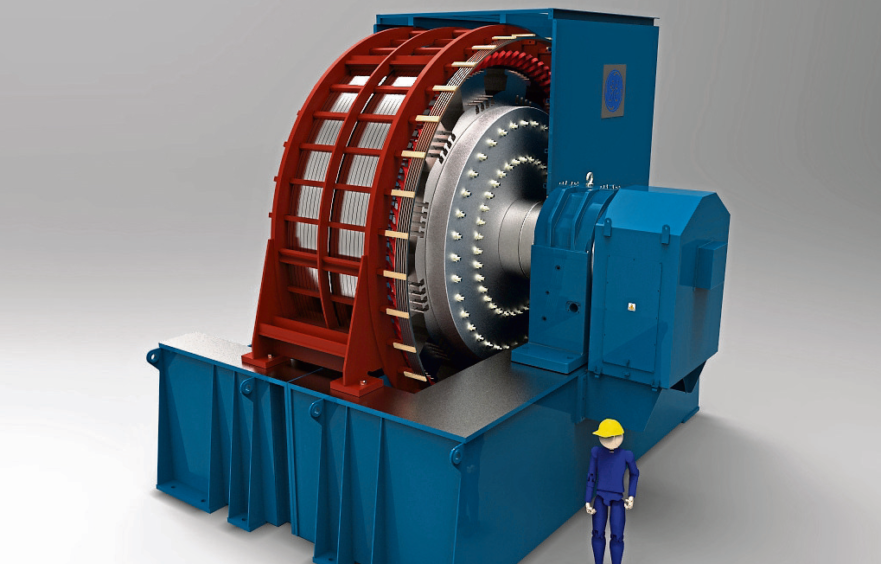 Two "world-leading" machines are to be installed at a power site in Moray in a £20million project to make using renewable energy in the electricity grid easier and cleaner.
The "Rotating Stabilizer" equipment will provide stability of supply without producing harmful carbon emissions.
It will remove the need for fossil fuel-powered generation to run at the same time to ensure the electricity system remains stable as increasing amounts of energy are supplied from renewable sources, such as wind and solar.
The machines will be housed at Nowergian global renewables generator Statkraft's site near Westerton Road, in Keith.
The company is working on the project with GE Power Conversion, which will build and install the equipment.
Statkraft was awarded four stability contracts by National Grid ESO (NGESO) earlier this year. The installation of the machines at Keith will be followed by two more at a site in Liverpool.
Stability services, such as inertia, short circuit level and frequency, have traditionally been provided by using the kinetic energy in the spinning parts of large generators run on fossil fuels.
On Easter Monday this year enough renewable energy was generated to supply the grid, but 17 coal and gas power stations had to be turned on to keep it stable.
Julian Leslie, head of networks at NGESO said: "The GB electricity system is one of the most advanced in the world, both in terms of reliability and the levels of renewable power, and we're really excited to be adding to that with this new approach to operating the grid.
"Our contracts for stability services with providers such as Statkraft are cheaper and greener, reducing emissions and saving money for electricity consumers.
"This approach is the first of its kind anywhere in the world and is a huge step forward in our ambition to be able to operate the GB electricity system carbon free by 2025."
David Flood, managing director of Statkraft UK, said: "We are delighted to have reached this critical milestone in providing stability services to the grid.
"Our project at Keith builds on our electricity market and renewables expertise and helps Statkraft deliver our vision of being a renewable energy system integrator."
Recommended for you

Windfall tax on generators a 'penalty' on renewables pioneers, says expert