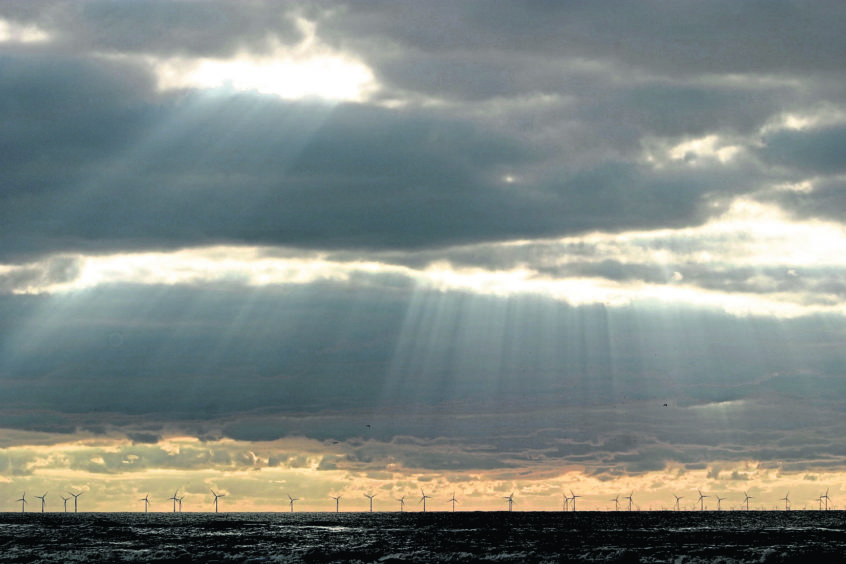 For more than a century, coal has played a primary role in the UK's energy mix.
However, with a sharp decline in energy demand in recent months as a result of the Covid-19 lockdown, we have been able to satisfy the country's energy demand without it. In its place, we are seeing the use of renewable energy rising, with records being repeatedly broken.
I welcome the Scottish Government's recent announcement of £62 million to support key strategic projects which are significant to energy transition in the north-east. This will help sustain and create jobs in the renewable energy sector.
We can use this as a catalyst in the transition to net-zero and I believe that there is a particular opportunity for the development of offshore wind infrastructure in Scotland, especially with the recent launch of the ScotWind leasing round.
Offshore wind is becoming increasingly cost competitive, with a recent report by the International Renewable Energy Agency showing that the cost of offshore wind declined by 29% from 2010 to 2019. The sector is set to bring supply chain benefits and low carbon jobs, with a growing number of opportunities for offshore wind in our region.
Investors and developers are encouraged to register their interest in the ScotWind leasing round for offshore wind projects which could provide up to 10GW generation capacity. According to Crown Estate Scotland, total investment in the ScotWind leasing projects could total £8 billion. This is a significant opportunity for Aberdeen and the north-east, which is already home to some of the best energy and engineering companies with decades of expertise in the offshore sector.
The leasing round is expected to close on August 5.
The local supply chain is also set to benefit from the construction of Scotland's largest offshore wind farm, Seagreen Phase One.
The £3bn project will be led by SSE Renewables and Total, with the construction of 114 wind turbines off the Angus coast with a total capacity of 1.140MW. Areg member Montrose Port has already had success being selected as the operations and maintenance base for the project. The north-east continues to build global competitive solutions in offshore wind and it was encouraging to see that Areg member Miros Group is part of a group of UK innovators signing agreements to develop and provide novel renewable technologies for the Chinese offshore wind market.
Utilising Scotland's offshore wind capability is an important step in reducing emissions to help meet net-zero goals. These opportunities are a welcome boost for the north-east and I encourage Areg members and the supply chain to take full advantage and get involved.
With decades of experience and knowledge, the north-east is not only well-placed to deliver on energy transition but also attract investment and create jobs for the region.
Now is the time for the supply chain across the region to engage in projects which will have a significant impact on our country's energy mix for generations to come.