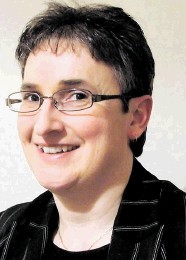 Business, community and union representatives have given a qualified welcome to the takeover.
Dounreay union spokesman John Deighan said: "Most industries would be happy to get a guarantee that most jobs are safe for the next eight or so years.
"We obviously know jobs will continue to be shedas the clean-up continues to progress.
"We'll be doing all we can to make sure that the jobs that do disappear over the next few years go without the need for compulsory redundancies."
Eann Sinclair, programme manager of Caithness and North Sutherland Regeneration Partnership, said: "On balance, I'd say the pitch made by Babcock Dounreay Partnership (BDP) is as good as we could have hoped for.
"It at least gives us more clarity in terms of being able to plan the transition and prepare for life after Dounreay."
Caithness Chamber of Commerce chief executive Trudy Morris said it would be interested to see what opportunities the consortium provided for local youngsters.
While "cautiously optimistic" about BDP's plans, she said questions remain about the impact the changeover will have on local contractors.