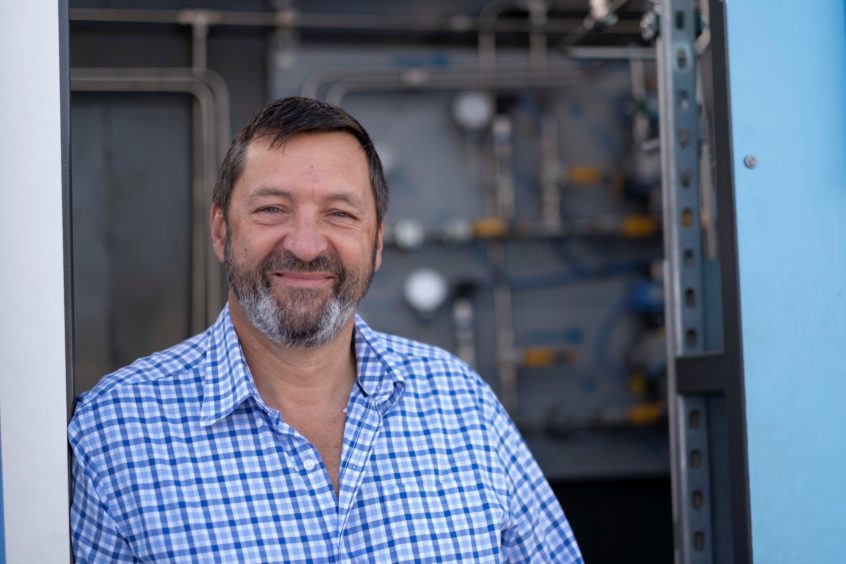 Logan Energy has won a £2.25 million contract to build two new hydrogen refuelling stations (HRS) in the north-east of England.
The Edinburgh-based firm will supply fuel-cell quality, publicly accessible hydrogen that will allow privately-owned cars and vans in Teesside to be powered by the superfuel.
The initial four-year contract is part of an ambitious UK Government project, funded by the Office for Low Emission Vehicles' (OLEV) Hydrogen for Transport Fund, which aims to deliver five new HRS' across the UK.
Teesside is currently responsible for more than half of the UK's hydrogen production.
Local authorities in the region are looking to speed up the roll out of zero emission vehicles to help the area hit its decarbonisation goals.
It is estimated that the hydrogen industry could contribute as much as £7 billion to the Teesside economy by 2050, with the creation of as many as 1000 jobs.
Bill Ireland, chief executive of Logan Energy, said: "This initiative provides an opportunity for Logan Energy to leverage its industry experience and deliver its first commercial hydrogen supply and refuelling contract for passenger vehicles.
"Tees Valley has a long and successful relationship with hydrogen energy that is unparalleled across the UK. It is an ideal location to demonstrate a viable, renewable hydrogen supply-and-demand scenario that has the potential to be replicated not just regionally but in towns and cities throughout the UK, Europe and further afield."
Tees Valley Mayor Ben Houchen said: "Hydrogen is vital to our clean energy plans across the region and we are now well placed to see the successful delivery of this pioneering technology which will benefit the people of Teesside, Darlington and Hartlepool.
"Working together, we can drive a stronger economy which will put us at the forefront of innovative, clean technologies that will be essential in helping us meet our net zero objectives and create high-quality careers for local people for decades to come."
Chris McDonald, chief executive of the Materials Processing Institute, said: "The hydrogen economy represents a huge opportunity to build on the extensive capabilities and industrial base in the region.
"The success of this bid and its delivery by Logan Energy not only marks a key step towards decarbonising local industry and transport but underlines the potential of the region's industry, skills and supply chain."
Recommended for you

Kellas kicks off FEED work on Teesside blue hydrogen project