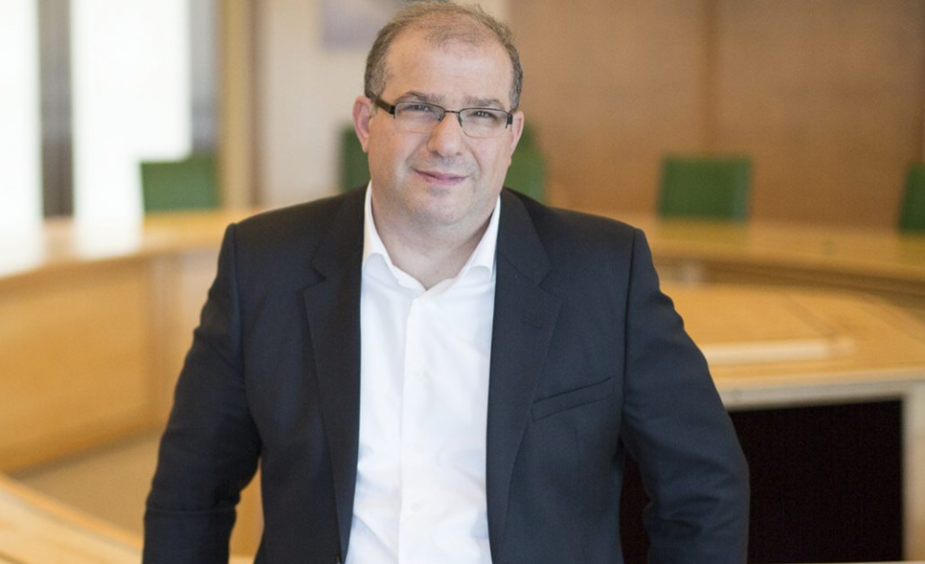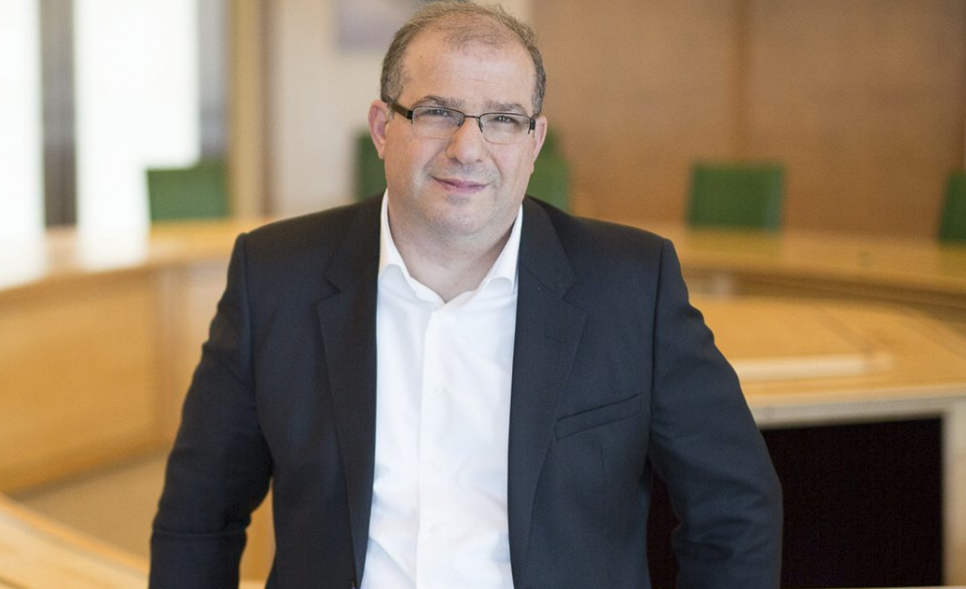 "We need to come to work for a greater reason than making money; we need to have purpose in everything we do."
Fawaz Bitar, or "Fuzzy" to his friends, arrived at that conclusion with the help of his daughter, who is wise beyond her teenage years.
Fuzzy, chairman of the International Association of Oil and Gas Producers, provided an insight into their relationship in a speech delivered in November.
Fuzzy, who is also is BP's senior vice president, HSE and carbon, shared an anecdote about an exchange that took place when he was driving his daughter, then 17, to a climate change protest in London.
He tried to field her questions about how he could possibly work for an oil company with a clear conscience, but admitted that his "logical, reasoned arguments" were not landing as well as he would have liked.
That sort of discussion has become part and parcel of life as an oil and gas company employee at a time when the debate about climate change is intensifying.
Speaking to Energy Voice last month, he said conversations about climate change with his daughter, who wants to make a difference to the world, are "always interesting and continue to occur".
Fuzzy believes his daughter is starting to come round to the idea that oil and gas and energy companies can have a positive impact in the energy transition.
"Her mind has opened up and that's through dialogue. We need more dialogue and we will get to a better place," said Fuzzy, who has learned to "live life in the present", having almost died in an accident which occurred while he was bodysurfing more than a decade ago.
Fuzzy feels it is also important to enter into meaningful dialogue with groups like Greenpeace, rather than taking a combative approach.
The environmental group has been a real thorn in the oil industry's side, and BP's in particular, but Fuzzy accepts Greenpeace has its place and has made important interventions.
He said: "Whether we like it or not Greenpeace or similar bodies have brought to the fore the importance of addressing climate change, and without them we may not be making such significant progress."
Dialogue is one thing, but there's no substitute for "tangible action" when it comes to winning over hearts and minds in the climate debate, as Fuzzy highlights.
BP went some way to appeasing its critics in early August when it gave a serious signal that it was prepared to roll up its sleeves and make inroads into the decarbonisation challenge.
The company vowed to lower oil and gas production by 40% in 10 years and invest 10 times more in low carbon technologies like hydrogen and carbon capture, taking it to £3.8 billion a year.
Over the same period, BP aims to have developed around 50 gigawatts of net renewable generating capacity, a 20-fold increase from 2019 levels.
BP also pledged not to explore for oil and gas in countries where it doesn't already have a presence.
Previous green endeavours, including investments in solar power developers and electric vehicle charging technology, had done little to satisfy doubters and been greeted with accusations of "greenwashing".
But the new, bold plans appeased some of BP's most strident critics, including Greenpeace and FollowThis, though they would like to see the company sell off its Rosneft stake and stop oil exploration completely.
Of course, BP and its counterparts will continue to face opposition and criticism.
For his part, Fuzzy is "increasingly convinced" that everyone has to do more to meet the Paris goals, but especially oil and gas companies, which he expects to play a leading role in the energy transition.
In fact, he can't imagine the energy transition occurring without the oil and gas industry and its resources, technology and people.
The oil and gas industry has been hit hard by the Covid-19 outbreak and related crude price slump, which won't help it make a telling contribution to lowering pollution levels in the near term.
In the UK alone, companies throughout the supply chain have made thousands of workers redundant.
But Fuzzy said the industry could benefit from a "restructuring" by becoming more efficient, adding that businesses mustn't use recent hardship as an excuse for not making progress.
Wearing his IOGP hat, Fuzzy said now is not the time to "shy away" from investment decisions on renewable and low carbon technologies that were being considered before the pandemic struck.
"To be credible we must demonstrate progress with real tangible projects," he said.
BP is working alongside Eni, Equinor, Shell and Total on a development which should fit that description – Net Zero Teesside, a huge carbon capture, usage and storage (CCUS) scheme aimed at decarbonising an industrial area of north-east England.
An extensive impact assessment on the construction phase of the project estimates an annual gross benefit of up to £450 million for the Teesside region.
The project will decarbonise local industry by building a transportation and storage system to gather industrial carbon dioxide, compress it and store it safely in a reservoir under the North Sea.
It has the potential to capture up to 10 million tonnes of carbon dioxide emissions each year, which equates to the annual energy use of around three million homes in the UK.
Fuzzy said: "It's a fantastic project that will bring to bear the skills oil and gas can provide.
"It will demonstrate our industry's ability to tackle issues. I'm confident the project is going to make a real difference and show what we can do."
Fuzzy also has high hopes for the North Sea oil and gas sector as a key player in the energy transitions.
He said: "North Sea industry has led many of the technologies that have advanced the oil and gas industry. I believe it will continue to play a pivotal role.
"It can become a global leader for the energy transition through the likes of CCUS technology, aided by the alternative use of infrastructure, and the production of hydrogen."
His hope is that the wider sector will wholeheartedly buy into the transition.
"We must remember that success without purpose is meaningless," he said. "As we look to the future, we have to make the world a better place for generations to come."
Recommended for you

Chevron VP Kim McHugh takes the helm at IOGP