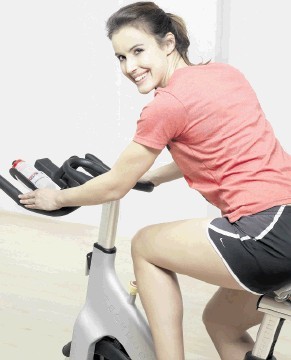 North Sea oil and gas workers are being urged to get on their bikes next month and pedal as hard as they can.
They will not be travelling too far on their stationery exercise machines but could potentially rack up long distances for a good cause.
There are prizes up for grabs throughout the challenge, which is organised jointly by Sky Ride – a national campaign to "get Britain back on their bikes" – and the commercial arm of satellite broadcaster BSkyB (Sky).
It is hoped the Sky Ride Offshore Challenge 2012 will give a boost to oil and gas industry efforts to encourage healthy working lifestyles among its offshore workers.
Sky Sports News presenter and fitness enthusiast Charlie Webster said: "Any project which encourages fitness and wellbeing is fantastic.
"The offshore challenge will be a lot of fun and is an innovative way of getting people fit and motivated."
The challenge is also expected to boost the coffers of charities as those taking part are being encouraged to raise money for the cause of their choice.
Workers on installations across the North Sea can enter either as individuals or teams of four.
The winning team, having cycled the farthest, will receive a television and the top individual gets a cycling kit signed by the Team Sky professional racing team.
Recommended for you

Fitness company targets unique challenges faced by offshore workers