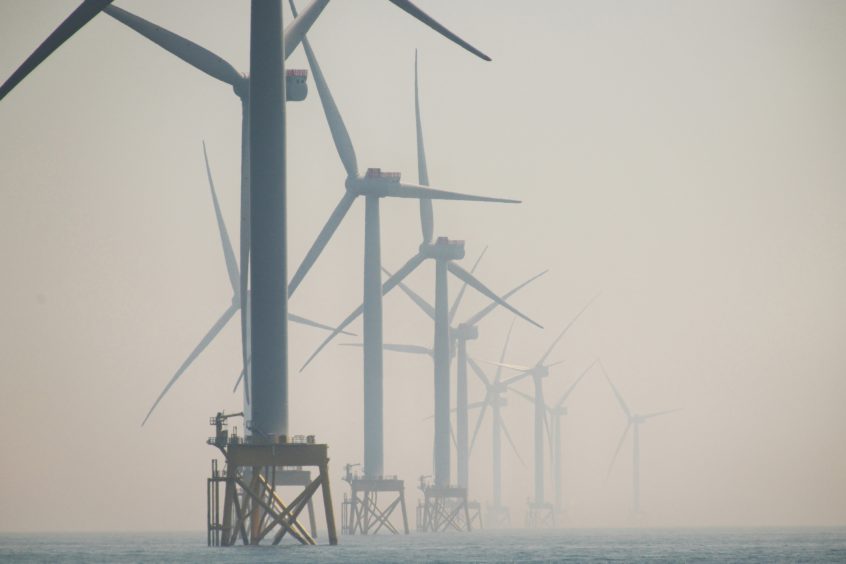 The UK's "reliance" on other countries to help develop its offshore wind sector is a lesson for its burgeoning CCS industry, according to a boss at Spirit Energy.
Neil McCulloch, executive VP for Technical and Operated Assets, said although offshore wind (OFW) is "beginning to stand on its own two feet", it has "relied on manufacturing, engineering and innovation from around the world" to become a reality.
The Spirit Energy boss said it is a lesson to heed as the UK aims to develop in-country expertise for its nascent carbon capture and storage (CCS) sector, which is considered vital for delivering net zero by 2050.
"In making our own industry greener and leaner we can show the way to the rest of the world, in the same way the rest of the world paved the way for our offshore wind industry", he said.
"The UK has relied on manufacturing, engineering and innovation from around the world to make the offshore wind sector a reality.
"When it comes to CCS it should really be us exporting that innovation and engineering expertise to others."
The offshore wind industry in Scotland has brought mammoth projects like Seagreen and Moray East, although lucrative manufacturing work and jobs has largely gone to overseas yards.
Another example, Hywind, the world's first offshore floating wind farm off the coast of Peterhead, is operated by Equinor and was manufactured by Siemens Gamesa at a Norwegian yard.
Meanwhile Scottish firm BiFab, has repeatedly missed out on such work, which unions have described as a "scandal".
The Scottish Trade Union Congress published a report in January, stating renewable energy jobs in the country have flatlined since 2014.
Mr McCulloch said CCS can "learn from the journey of offshore wind" as it builds itself up, particularly as it is closely linked to the competencies of the oil and gas sector.
The Acorn project, which aims to have first carbon injection by 2024, aims to reuse pipelines to store emissions at the Shell-operated Goldeneye field in the North Sea.
The North Sea's depleted oil and gas fields are viewed as having large potential for CCS, the act of storing emissions underground to protect the atmosphere.
Speaking at the Oil and Gas UK (OGUK) Road to Recovery event last week, Mr McCulloch added: "As the energy transition plays out, it is widely accepted that CCS will be central to the UK's delivery of net zero.
"That's why a healthy and thriving oil and gas industry today is vital for the energy transition to come."
Recommended for you

UK Government to join Global Offshore Wind Alliance