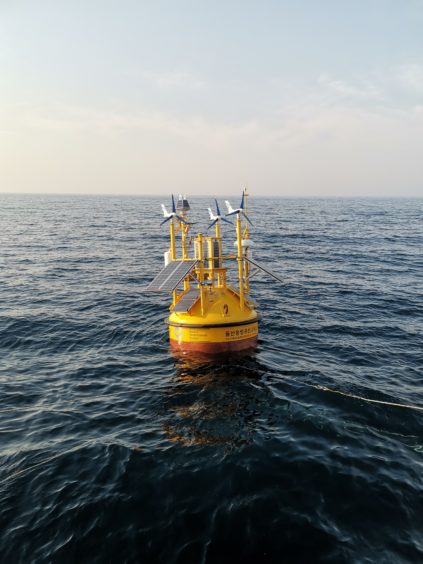 Total and Macquarie's Green Investment Group (GIG) will jointly develop five floating wind farms with total capacity of more than 2 gigawatts (GW) off South Korea.
The partners aim to launch construction of the first project of around 500 megawatts
by the end of 2023.
South Korea recently reaffirmed its ambition to develop renewable energies to make up at least 20% of the power mix by 2030, including 12 GW of offshore wind capacity.
The country benefits from extensive shipbuilding know-how and ambitious R&D programmes.
Total CEO Partick Pouyanne said: "Our entry in the floating offshore wind segment in South Korea is in line with Total's strategy to profitably develop renewable energy worldwide and contribute to our net zero ambition.
"We strongly believe in the potential of floating offshore wind in South Korea, which will play a key role in achieving the country's renewables objectives.
"Thanks to its extensive experience in offshore projects, in cooperation with many Korean shipyards, Total is particularly well positioned to contribute to the successful
development of this new technology in South Korea together with our partner GIG.
"We are indeed very keen to expand our long-term cooperation with South Korea, contribute to the diversification of its energy mix and support the emergence of a new industrial sector by maximising Korean content within the supply chain of these projects".
Subject to regulatory approvals and satisfaction of other conditions precedent, the 50:50 partnership will become effective in the autumn of 2020.
Recommended for you

Nuclear plant braces as super typhoon barrels toward South Korea