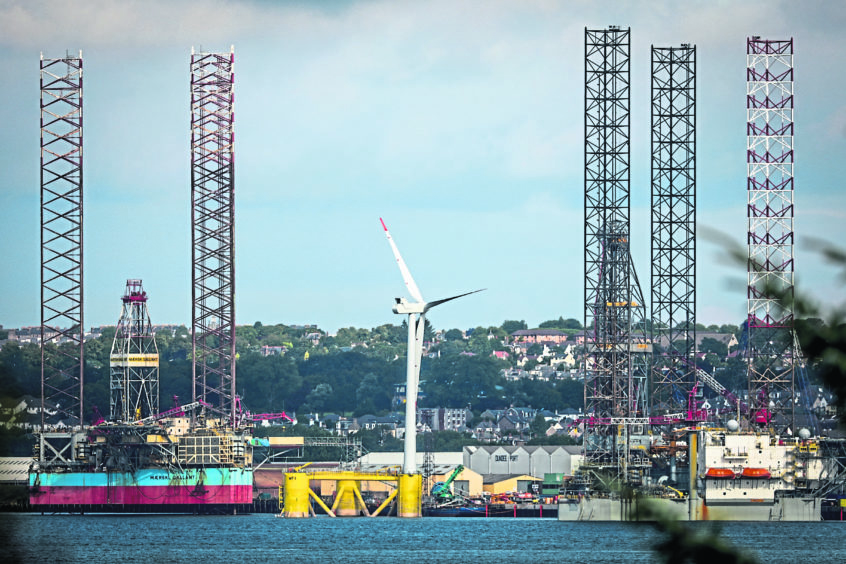 Royal Boskalis Westminster has been chosen to complete the installation of turbines at a major development off the coast of Aberdeenshire.
The Netherlands-based maritime service firm will carry out the work for Cobra Wind at the Kincardine Offshore Floating Wind Farm.
The planned six-turbine 50 megawatts (MW) development off the coast of Aberdeenshire will be the world's largest floating offshore wind farm upon completion.
Boskalis will transport and install five of the 9.525 MW floating wind turbines – one 2MW turbine, installed in 2018, currently sits off the coast of Stonehaven.
The Boka Falcon, a heavy anchor handling tug, is due to start work later this month installing chains on the seabed at a depth of sixty to eighty metres.
The floating foundations will be transported from Ferrol in Spain to Rotterdam, where the wind turbines will be mounted before they're towed to the development.
In July, Allan MacAskill, director of Kincardine Offshore Wind Limited said he "hopeful" that the project will meet its 2020 completion date.