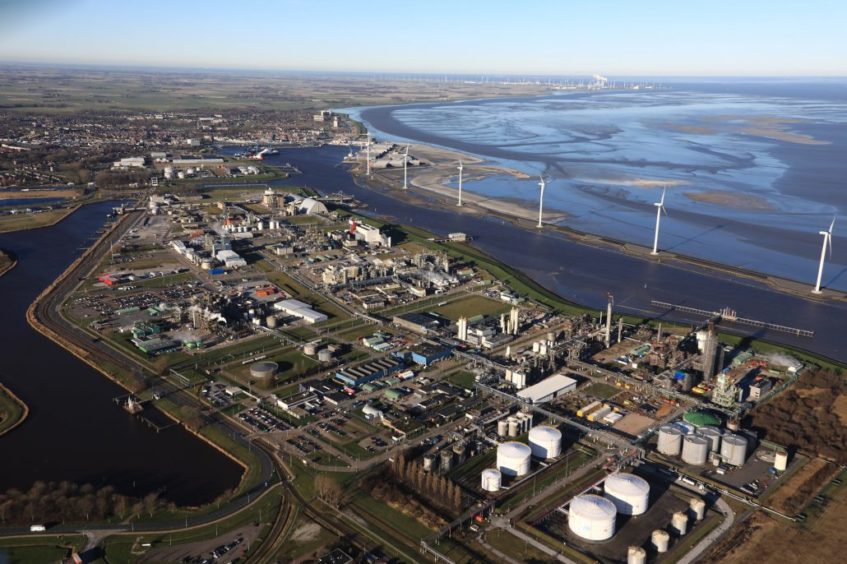 The cost of electrolysers have fallen sharply over the last decade, but power-to-gas technologies will not be competitive with fossil-based hydrogen before 2030, panelists told a webinar hosted by CMS law firm.
One key barrier for renewable hydrogen development is the relatively high start-up costs compared with other technologies. This means there is a need for government subsidies to get projects off the ground.
Bernt Elsner, a Vienna-based partner with CMS, told the webinar that the estimated costs for renewable hydrogen projects is €2.5-5.5/kg, compared with €2/kg for fossil-based hydrogen with carbon capture and storage (CCS) and €1.5/kg for fossil-based hydrogen without CCS. Fossil-based hydrogen is hydrogen produced by natural gas and, to a lesser extent, coal and is the technology that dominates the hydrogen market today.
However, the cost of electrolysers has been reduced by 60% in the last ten years and a further 50% cost reduction is expected by 2030. Regions with relatively cheap electricity produced by wind and solar are expected to be able to compete with fossil hydrogen by 2030, said Elsner.
"This means that until 2030 state subsidies will be necessary to promote clean hydrogen," he said. Elsner noted that a review of the EU's state aid guidelines for energy and climate was expected in 2021. The guidelines are expected to help clarify which type of national subsidies for hydrogen projects that will qualify for state aid approval by Brussels.
Moreover, the EU is expected to scale up its funding for clean hydrogen projects over the coming years as stipulated in its hydrogen strategy launched in July. Renewable hydrogen produced by wind and solar is a priority. The roadmap calls for 40 GW of electrolysis capacity in Europe by 2030, and a further 40 GW in Europe's "neighbourhood" such as North Africa and the Ukraine.
"The European Regional Development Fund and Cohesion Fund will continue to support the green transition in the field of renewable and low-carbon hydrogen. And the Emissions Trading System (ETS) Innovation Fund shall support low carbon technologies by €10bn in the years from 2020-2030," said Elsner.
With demand for natural gas expected to decline after 2030, existing pan-European gas infrastructure could be upgraded to transport hydrogen over long distances. As for large-scale end-users, Elsner highlighted that hydrogen could replace coking coal in steel making. Other potential end-user markets include heavy duty transport, rail, shipping and aviation.
However, buildings  – which account for around 40% of Europe's energy demand and 36% of GHG emissions – is also an opportunity for hydrogen. Conventional fossil fuels used to energise buildings could for example be replaced by green hydrogen blended with natural gas or by methane produced by hydrogen, said Elsner.
Dutch hydrogen hub
At national level, one of the pioneers in green hydrogen development is the Netherlands which has good conditions for wind power in the North Sea, large ports such as Rotterdam, Amsterdam and Groningen and well developed infrastructure. The government's decision to close down the huge Groningen gas field by 2022 has also supported the business case for hydrogen. Production from Groningen has declined gradually over the years due to public scrutiny over earthquakes. The field produced around 15 billion cubic meter of natural gas in 2019, down from around 54 bcm in 2013, according to official data.
Martika Jonk, Senior Counsel with CMS told the event that the Netherlands has "enormous ambition and political will" to become a hydrogen hub in North West Europe.
"A lot of the development of this market depends on the political will of the individual member states. And in the Netherlands we definitely have this political will," said Jonk.
"With the decision to reduce natural gas [consumption] and also the decision of the Ducth government to close down the largest gas field in Europe, the Groningen field, because of political pressure, we are now faced with infrastructure that may become obsolete in a few years," she added.
"It is a great opportunity for the Netherlands to keep using its very expensive infrastructure. So the government is currently assessing to which extent the existing gas infrastructure can be used for hydrogen," Jonk said.
In addition to a well-developed domestic network and cross-border interconnections with neighboring countries, the Netherlands also has good levels of storage capacity and the country's salt caverns can be refitted to store hydrogen instead of natural gas. A hydrogen storage project in Zuidwending is expected to be operational by 2024. Moreover, many oil and gas platforms in the North Sea can be reused in the hydrogen value chain instead of being decommissioned "at a huge cost", Jonk said.
Among the more ambitious plans in the Netherlands is TSO Gasunie and Engie's HyNetherlands project in Groningen where a 100 MW electrolysis plant may be operational by 2023. The hydrogen would replace diesel in passenger trains and also be used as feedstock in chemical plants. The plant could be scaled up to 750MW-1 GW by 2028.
Another key project to watch in the Netherlands is the NortH2 green hydrogen project, also in Groningen, which is being developed by Gasunie, Groningen Seaports and Shell. The plan is to build offshore wind farms in the North Sea that could generate around 3 to 4 GW of electricity for hydrogen production before 2030, possibly rising to 10 GW around 2040.