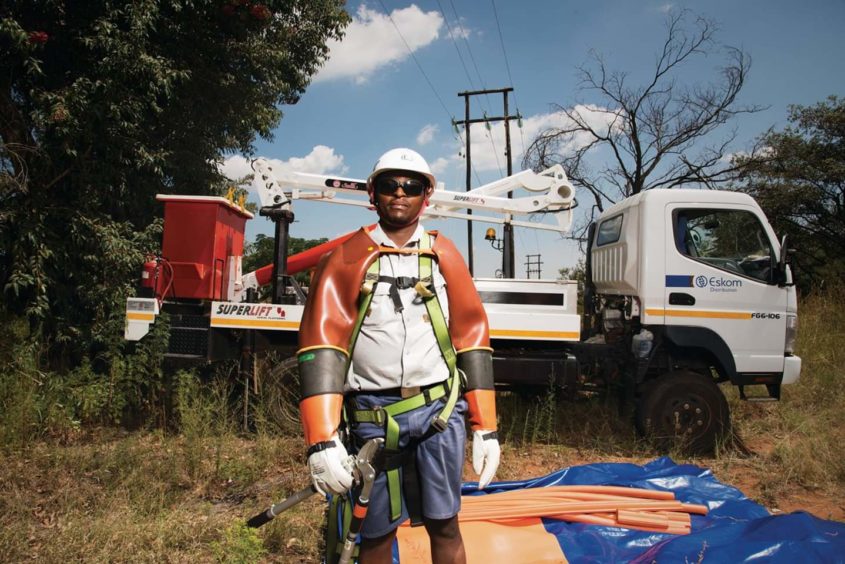 Eskom and the Department of Mineral Resources and Energy (DMRE) have come out in support of the National Energy Regulator of South Africa's (Nersa) plans to secure new power generation.
The power company went further, calling for emergency additions of another 3,000 MW.
DMRE Minister Gwede Mantashe welcomed the Section 34 Declaration from Nersa. This allows the DMRE to procure more power in line with South Africa's Integrated Resource Plan (IRP) of 2019.
The plan should secure 11,813 MW of power from 2022. The largest part of this will come from renewable energy sources, with solar photovoltaic and wind to provide 6,800 MW. The next largest part will be gas with 3,000 MW, coal with 1,500 MW and storage with 513 MW.
This will come in addition to the risk mitigation independent power producer programme (RMIPPP), which is already under way and should secure 2,000 MW. The government issued requests for proposals (RFP) in August.
Companies must submit bids by November 24. Preferred bidders should be announced on December 15 with financial close on April 30, 2021.
"Work has commenced with key stakeholders including the buyer to firm up on the framework critical for the bankability of the programme," the DMRE said.
Eskom's interest
Eskom also came out in support of the Nersa plan. "Given the current supply constraints, this additional generation capacity is urgently required, and will be an important contribution towards ending load shedding and ensuring energy security for the country," said Eskom CEO André de Ruyter.
South Africa should add the emergency power procurement of 2,000 MW to the national grid by December 2021. Eskom went on to call for more, though.
Eskom said there was an "immediate need" to add at least 3,000 MW. Adding this was urgently required to tackle South Africa's supply problems.
This total addition of 5,000 MW is "critical to keep the lights on and help power the rebuilding of an economy decimated by the Covid-19 pandemic". More generation capacity will reduce the strain on Eskom, it said, and allow much-needed maintenance on its ageing power stations.
On September 11, Eskom had said unplanned outages had taken 8,947 MW offline. Another 6,620 MW was out on planned maintenance. The company had warned the day before of troubles at Medupi's conveyor belt, which raised the risk of load shedding.
Recommended for you

Omnia signs up to decarbonise ammonia with PNE