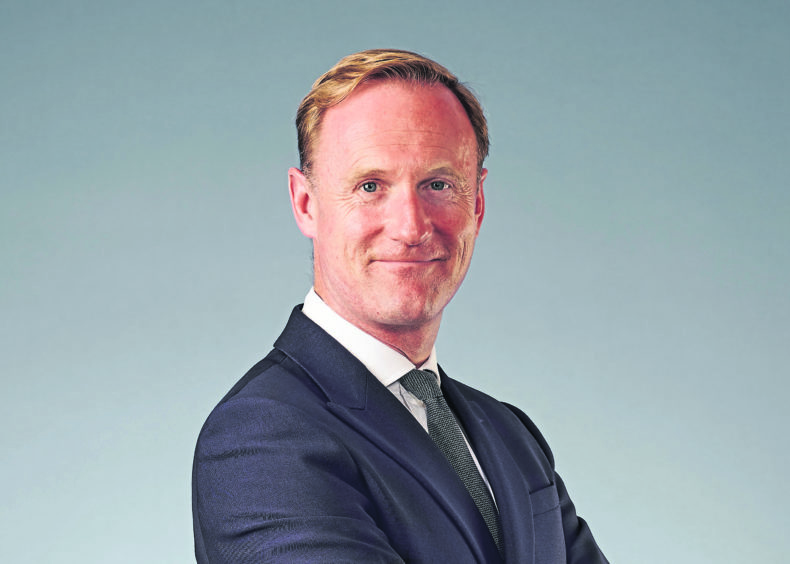 The north-east oil and gas sector's approach to energy transition is being accelerated by the Covid-19 crisis, according to the chairman of Scottish commercial law firm Burness Paull.
Peter Lawson said the "double whammy" of already low oil prices and the arrival of the pandemic had "focused everybody's minds" on the issue.
Mr Lawson was speaking as the Edinburgh-based firm, which has offices in Aberdeen, released "resilient" annual results showing increases in income and profits.
He said: "We've seen this with our own business, but also generally with the market, that the Covid-19 crisis has really focused everybody's mind on energy transition.
"In the same way that the pandemic has probably accelerated our work practices in the move to embrace technology and working from home by about five years, because of the double whammy of the already low oil price and the pandemic, I really get the sense that in the north-east it has accelerated the approach to energy transition.
"It comes through really strongly.
"We've embraced that. We're working with lots of clients on what that looks like and engaging with Oil and Gas UK and other industry bodies to the move to the next generation of energy and new inactivates like the electrification of offshore platforms and large-scale battery storage developments."
Mr Lawson added: "For us it is energising the whole of the firm and the young lawyers who very much want to be involved in that energy transition journey."
Burness Paull's annual results for the year to the end of July included almost five months of working in lockdown and the firm said they demonstrated the benefits of "bedding-in agile working systems and advanced document automation software in previous years" in minimising disruption to its operations.
The figures showed a 14% increase in pre-tax profits to £25 million, from £22m in 2018-19, and a 3% year-on-year rise in income to £60.5m.
"The firm's workforce also increased to 547 from 543."
Mr Lawson continued: "There is no doubt this has been a hugely challenging period.
"I have been a corporate deal maker for 25 years, and being part of the firm's senior team successfully supporting clients and employees while continuing to drive business growth over the last five months has been the biggest deal of my career.
"The high-profile, premium transactions we've delivered during lockdown are testimony to our resilience."
Recommended for you

OEUK issues new guidance to support methane emissions reduction