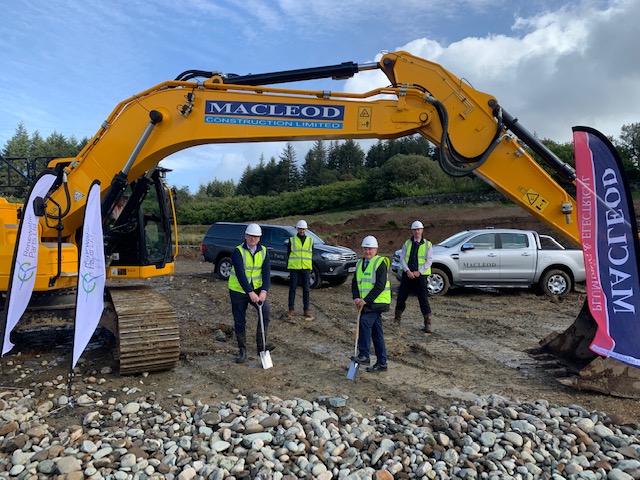 Wind turbine renovation specialist Renewable Parts has officially broken ground on its new centre on the west coast of Scotland.
The purpose-built facility in Lochgilphead in Argyll and Bute will become the supply chain company's refurbishment and innovation hub upon completion and will help the clean energy industry "research new ways to increase sustainability".
The centre, which is four times the size of the current, will allow Renewable Parts to increase the capacity it has to revamp and remanufacture components for wind farms.
It will also house the innovation function for the business, which will be led by company founder and technical director Ewan Anderson.
As part of its innovation program, Renewable Parts is looking to create new opportunities for refurbishment and remanufacture of components that are currently not covered within its portfolio.
It will also look at the possibility of enabling further sustainability in other renewable generation like hydro and energy storage.
Mr Anderson said: "The new facility in Lochgilphead shows our ongoing commitment to sustainability in the wind industry. This new space is a significant step in our growth and will advance how we can help our colleagues and partners in renewable energy meet their net-zero goals".
Recommended for you

Scottish energy transition AI firm raises $10m as part of growth push