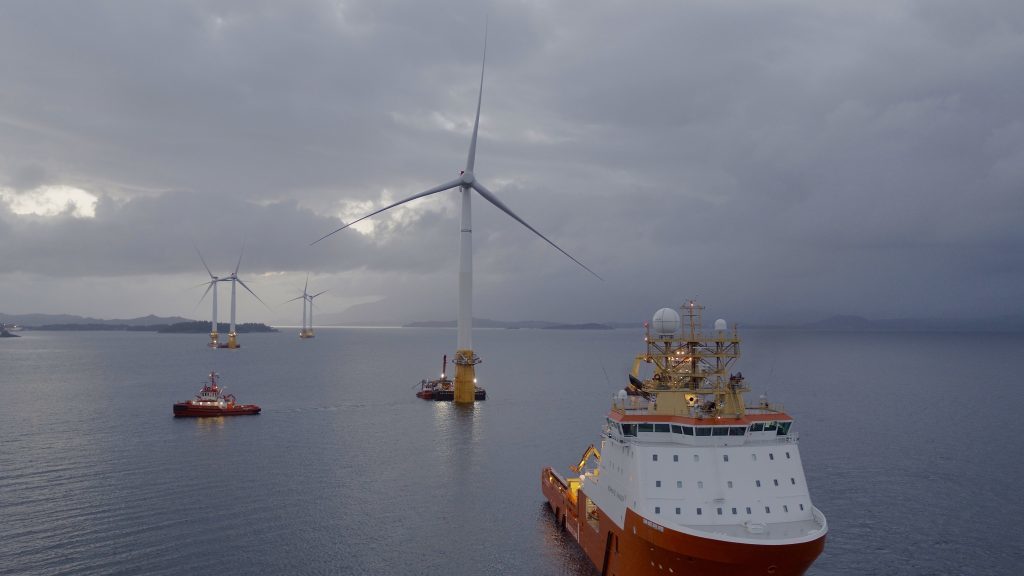 Experts in international trade are predicting the Asia-Pacific region will lead the world in offshore renewables growth post-Covid-19, creating a swathe of opportunities for Scottish supply chain companies.
Japan has been pinpointed as the emerging Holy Grail for offshore wind developers looking to expand overseas after its government passed the landmark "Act of Promoting Utilization of Sea Areas in Development of Power Generation Facilities Using Maritime Renewable Energy Resources" in 2018.
The new law, which came into force in April last year, brought in a national framework for offshore wind developments and set guidelines on the tender process, heralding a new era of green energy for the East Asian country.
Earlier this year the Japanese Government opened its first floating wind auction, with a winner expected to be announced in June 2021, as it targets generating around a quarter of total power from renewables by the end of the decade, up from 17% in 2019.
The huge strides made in recent years are understandably catching the eye of offshore wind developers around the globe.
In an attempt to crack the market, Norwegian giant Equinor recently announced a partnership Jera and J-Power, two of Japan's leading energy firms, with the intention of submitting a joint bid once the government opens its first major offshore wind auction in the coming months.
The continued impact of Covid-19 across the world has made it difficult for renewables developers to plan with a large degree of certainty.
But, Murray Bainbridge, senior trade specialist at Scottish Development International, thinks the pandemic will do little to stifle the boom of offshore wind in Japan.
During a Scottish Enterprise webinar he said: "Whatever the 'new normal' turns out to be, it's clear that Asia-Pacific will see the most dramatic growth in renewable energy deployment of anywhere in the world – this will include a significant amount of offshore wind.
"Good trading and investment links already exist between Japan and Scotland, with a strong existing base of investors across a range of sectors, as well as close collaboration.
"Japan is committed to decarbonising the economy and has similar goals to the UK in relation to reaching net zero within the next 30 years.
"The government believes the energy transition will be a key opportunity for Japan to deliver technology disruption with industry playing a leading role in that.
"Their strategy sets out a vision for a number of sectors, including the utilisation of renewable energy as the main power source."
He added: "It's fair to say the growth of offshore wind capacity in Japan is expected to be significant. If we look at the UK as a guide, we've gone from below 10 terawatt hours of electricity generated by offshore wind to more than 60 terawatt hours in the last decade, and that's still growing.
"The International Energy Agency estimated that Japan has enough technical capacity to satisfy its entire power needs nine times over through offshore wind.
"Supply chain companies here have gained a great deal of experience in delivering offshore wind projects in the UK and Europe over the past 10 years and we believe that puts them in a strong position to support Japan in delivering their ambitions."
Register for free to join Energy Voice's virtual Energy Transition Idea Exchange (ETIDEX) summit on November 19 at www.etidex.co.uk
Recommended for you

£140 million cash boost for Aberdeen shipping firm North Star