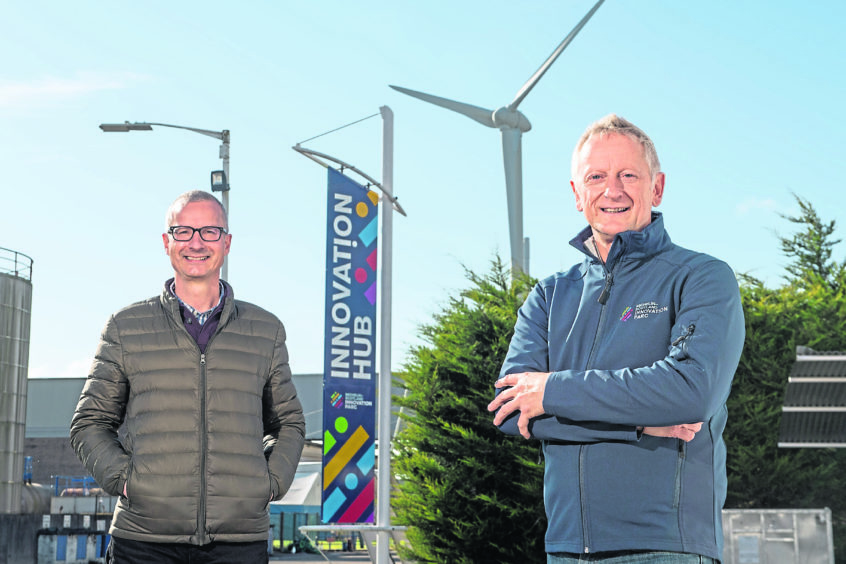 Eight start-ups from throughout Scotland are the first to benefit from an innovative accelerator programme focused on environment-friendly transport and low-carbon energy.
Aberdeen-based business support organisation Elevator said yesterday the initiative would help to support Scotland's response to "the global climate emergency".
Its new Sustainable Mobility and Low Carbon Innovation Accelerator is aimed at innovators who have either already developed "validated" prototypes or "minimum viable" products, or possess "investor-ready solutions" for tackling climate change challenges.
The four-month programme will kick off on October 19, with the initial sessions held virtually in view of the Covid-19 crisis.
It will be run from the Michelin Scotland Innovation Parc (MSIP) in Dundee, giving participants access to a wide range of expertise and advice. MSIP is a joint venture between Dundee City Council, French tyre manufacturer Michelin and Scottish Enterprise (SE).
Joining the new accelerator later this month are SolarisKit, Intra Drive, Frisco Projects, Power to Go Hydro, Genista Energy, Power Circle, Lind and Scene Connect.
The eight businesses are involved in projects ranging from the world's first flat-packable solar thermal collector, a device which can effectively convert sunlight into hot water, innovative motor and gearbox technology, electric bicycles, battery systems, domestic heating technology and an inflatable waterwheel to generate renewable energy for the world's future transport, domestic and light industry needs.
As part of the programme, each firm will work closely with specialist sector delivery partners Ricardo and Productiv to gain industry insight and hands-on experience to break into production and to market.
In addition, companies can apply for a grant of a maximum of £10,000 through a funding support package managed by SE.
Elevator MSIP accelerator manager Bob Andrew said: "The selected start-ups address a wide range of social and environmental challenges, and are working towards solutions to help support Scotland's response to the global climate emergency.
"We are enormously excited about having this opportunity to work alongside MSIP and Scottish Enterprise to achieve our collective objective of bolstering zero emission transport and zero carbon energy emission technologies.
"We are confident we will deliver huge benefits to sustainable mobility and low-carbon energy companies that are ready to scale and grow."
MSIP chief executive Greig Coull said: "I'm excited to see such a great variety of participants for our first sustainable mobility and low carbon energy accelerator. Each of the companies selected is incredibly relevant, exploring new technology and innovative solutions in key areas that are critical towards a greener future.
"Our goal is to create jobs, grow the economy and help Scotland to achieve it's net-zero ambitions. This accelerator will contribute towards the delivery of all three."
SE commercial director Derek Shaw added: "These start-ups already have the innovative ideas and ability which will help us not only achieve Scotland's ambitious net-zero carbon targets, but also be a world leader in the field."