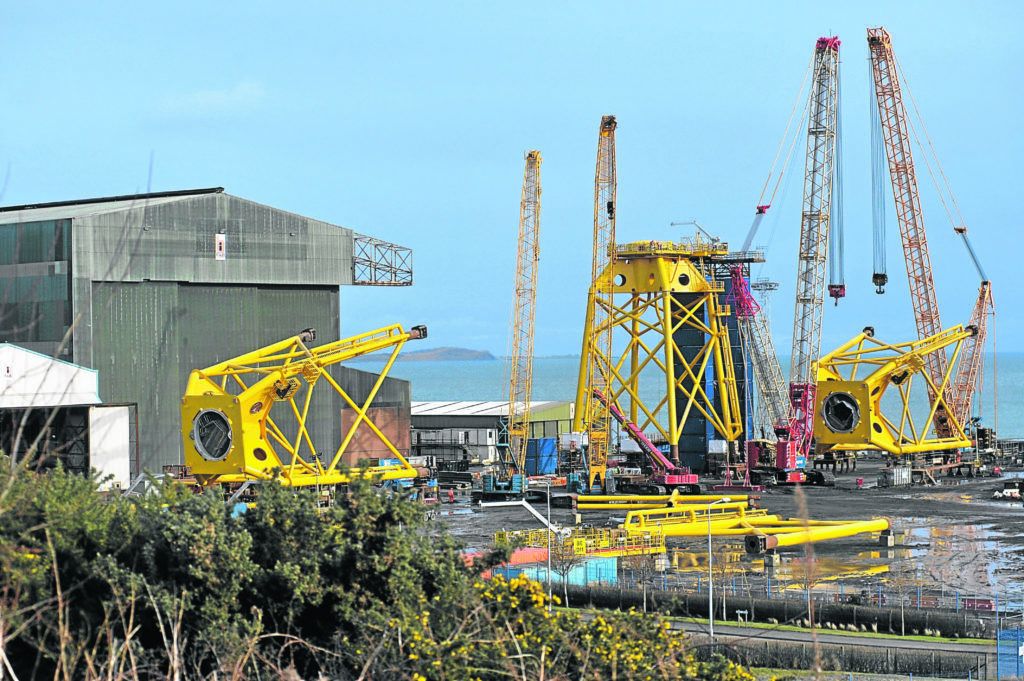 The Economy Secretary is being urged to be transparent over the decision making process which led to the Scottish Government withdrawing its support for Burntisland Fabrications (BiFab).
Trade unions Unite and GMB have penned a joint letter to Fiona Hyslop calling on her to divulge the legal advice that prompted Holyrood to remove financial guarantees to support the manufacture of eight turbine jackets for the NnG offshore wind project.
Politicians, unions and BiFab owners DF Barnes held an emergency summit yesterday to discuss what could be done to save the stricken renewables manufacturing firm.
Earlier this month Holyrood announced it had pulled support for the Fife-based company, leaving its future hanging in the balance.
DF Barnes said the removal of assurances made the deal to supply jackets for the NnG project, which is being developed by EDF Renewables and Italian firm Saipem, "very challenging".
It followed SSE Renewables decision not to award BiFab any work for its huge Seagreen project off the coast of Angus, with the developer instead opting to issue contracts to overseas manufacturers.
Unions have previously called on Holyrood to ensure that Scotland's supply chain benefits from offshore wind projects in domestic waters.
In a joint statement, Gary Smith, GMB Scotland secretary, and Pat Rafferty, Unite Scotland secretary, said: "We've said time and again that all difficult questions are the Scottish Government's to answer and this remains case after yesterday's meeting – this veil of secrecy must be lifted.
"It's neither acceptable or credible for the Minister to not share the details of the legal advice which prompted the government to walk away from BiFab, these are exceptional circumstances and very much in the public interest given its importance to Scotland's industrial future.
"The First Minister said she would "leave no stone unturned" to save these yards but if we are to do that then we need to know the full facts behind her Cabinet Secretary's decision to remove the financial guarantees for this lifeline contract, and time is of the essence.
"BiFab remains on the brink but the battle to save these yards goes on, and with it our best chance of building a meaningful offshore wind manufacturing supply chain in Scotland."
A Scottish Government spokesman said: "We will continue to do everything possible to support the business and we remain in open dialogue with the majority shareholder and the Trades Unions."
Recommended for you

Saipem completes work at Neart na Gaoithe wind farm