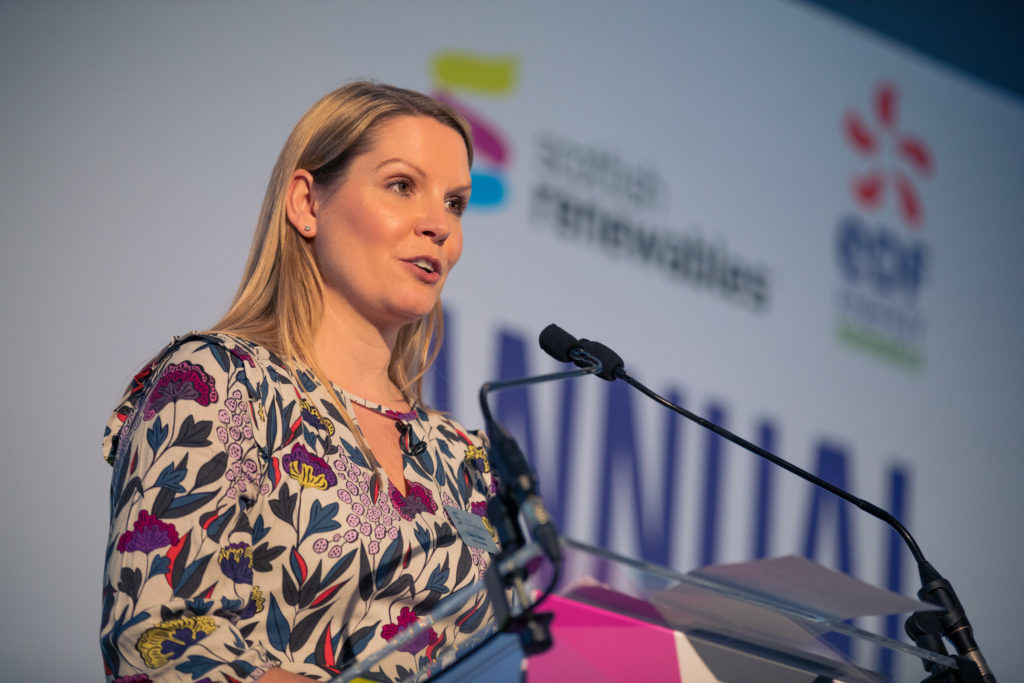 The next Scottish Government should establish a Net-zero Energy Commission to provide the country with a national pathway which would bring society together as it works towards a greener future, Scottish Renewables says.
Launching its Manifesto for 2021's Scottish Parliament election, the industry body also called for the appointment of a Cabinet Secretary for Energy and Net-zero Transition.
The document, A Brighter Future: Priorities for the next Scottish Government, sets out key recommendations for improving wellbeing, strengthening the economy, sustaining the environment and setting Scotland on the path to becoming the renewable powerhouse of the world.
Claire Mack, chief executive of Scottish Renewables, said: "The challenges facing our economy and our environment have never seemed greater and this election is pivotal to the future direction of our nation.
"We already know that Scotland's renewable energy industry is an incredible success story, providing 90% of our electricity and heating 387,000 of our homes.
"The economic potential is huge too, with every gigawatt that is installed 1,500 jobs are created and £133 million is added to our economy.
"The coronavirus pandemic provides an opportunity to reap these benefits and rewrite our approach to tackling climate change to ensure that renewable energy is at the heart of our economy.
"Our manifesto recommends that the next Scottish Government works with our industry to develop a Renewable Energy Economic Plan in which it should increase its 2030 renewable energy target from 50 to 60%.
"To achieve these ambitious goals will require changes to our planning system, which is currently a time-consuming process with outdated policies requiring renewable energy schemes to prove that they are needed."
She added: "Our manifesto also recommends the introduction of a low-carbon assessment into the planning process to recognise net-zero as a material consideration.
"Renewable energy also brings significant benefits to some of our most remote regions, many of which are still reliant on the use of dirty coal, oil and LPG boilers.
"We believe the next government should phase out fossil fuel heating and urge them to establish a Rural Heat Decarbonisation Fund to support Scotland's island and rural communities to transition to green heating systems by 2030."
Register for free to join Energy Voice's virtual Energy Transition Idea Exchange (ETIDEX) summit on November 19 at www.etidex.co.uk
Recommended for you

Sir Keir Starmer pledges publicly-owned energy company