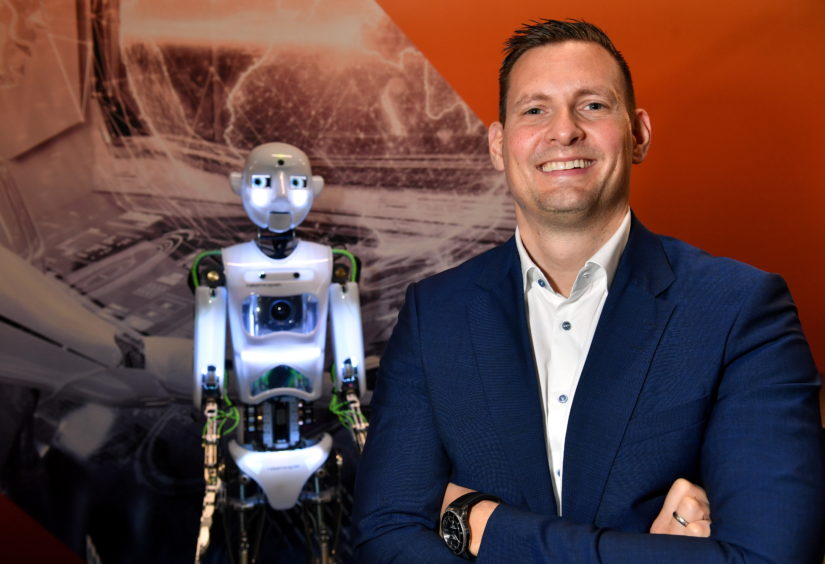 Oil and gas bosses are confident the revamped Aberdeen Science Centre will encourage youngsters to learn about the "vital role they can play" in the energy transition.
The attraction in Constitution Street, which has been shut for the past two years to allow for a major refurbishment to be carried out, is welcoming back members of the public for the first time today.
As part of the £6 million project, an extension has been added to the building, while a mezzanine floor has also been created to house some of the centre's 60 new interactive exhibits.
They include RoboThespian, a chatty humanoid robot sponsored by the centre's Digital Futures Partner, Equinor, and a one-of-a-kind immersive energy experience.
The exhibits are designed to cater for all ages and are separated into six areas; Energy, Space, Life Sciences, Make It, Test It and a dedicated space for the under-6s.
Visitors will also be able to experience the Shell Learning Zone, which aims to bring science, technology, engineering and maths to life in an effort to inspire the next generation.
The hands-on experiments have been designed and manufactured by German firm Huttinger Interactive Exhibitions, supported by Luxous and AV One Solutions, while building work was carried out by Banchory-based Bancon Construction and designed by architect Halliday Fraser Munro.
Funding for the project came from a number of organisations including Aberdeen City Council and Opportunity North East, as well from oil and gas firms such as Shell, Equinor and BP.
Bryan Snelling, chief executive of ASC, said: "This is the culmination of more than two years work so to come back and have brand new exhibits and a brand new setting is incredible – it looks fantastic.
"The only thing really that's the same are the outer walls, we've changed most of the exhibits as part of the refurb. We have kept hold of a couple of the old favourites so for those that fondly remember the sheep, don't worry it's still here.
"The Theatre of Energy and RoboThespian are two highlights for me but I love the fact we now have more than 60 new exhibits that are all ready to go and waiting for people to come in and play with them. Everything is educational – our mission is to inspire the scientists of the future."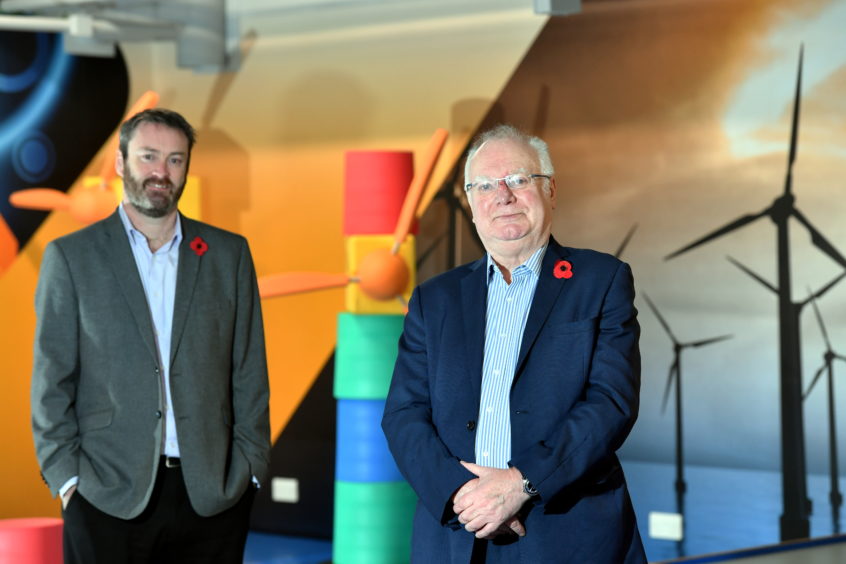 Among the new features is the OPITO Theatre of Energy, a unique immersive experience created with Happy Finish, which has developed content for The Shard in London.
It features three interactive displays:
The Story of Energy, which uses projection mapping to introduce the importance of having a mix of energy sources, and how this is shaped by our needs.
An Energy Wall, featuring the seven core stores of energy – Chemical, Mechanical, Thermal, Electrical, Magnetic, Kinetic and Gravitational – will give visitors an opportunity to see their body take on the properties of each.
The interactive Energy Game will task individuals with the mission of balancing the energy supply to an imaginary Aberdeen City, without having blackouts and while ensuring less CO2 is emitted into the atmosphere.
Jill Glennie, director of external affairs at the skills and training body, said: "Our investment in The OPITO Theatre of Energy plays an important part in engaging and empowering young learners across the north-east of Scotland and beyond, preparing them for a future career in STEM.
"We are incredibly proud to have joined forces with the Aberdeen Science Centre, and organisations including Shell and Equinor, to promote STEM to the next generation, their parents and the wider community.
"The high-quality learning opportunities available within the newly launched centre have the potential to open up a world of opportunties to many young people by showcasing the exciting and varied opportunities a future in the energy sector could provide.
"The workforce of the future will look very different to how it does today, with the need to upskill and reskill as we transition to a lower carbon future. OPITO plays an important role in this, to ensure the continued development of a safe and skilled workforce."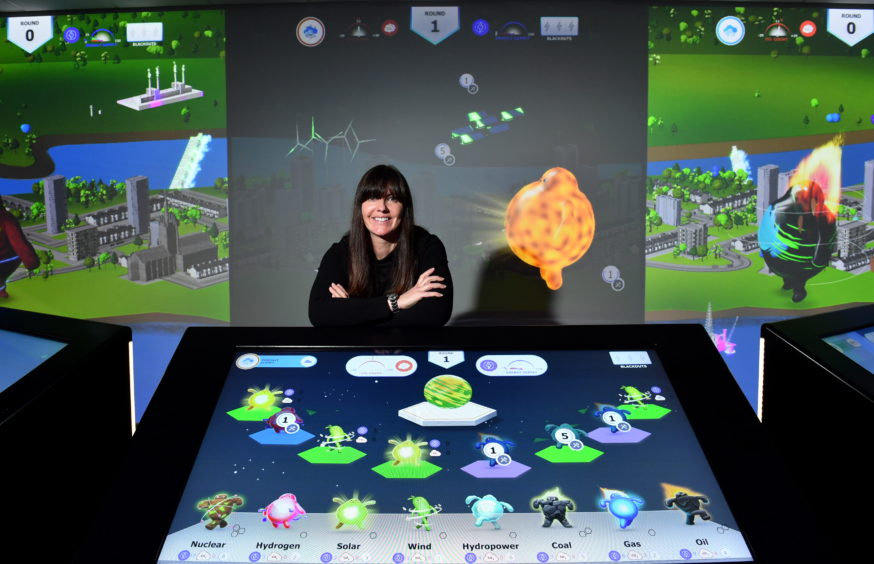 Arne Gürtner, Equinor's senior vice president for UK and Ireland, said: "Digitalisation is an integral part of our current and future lives and the energy transition will be powered by digital talent.
"By partnering with the Aberdeen Science Centre we aim to encourage young people to learn more about the industry and the vital role they can play in providing energy to meet world demand whilst reducing global carbon emissions."
Steve Phimister, Shell UK upstream vice president, said: "The way we live is increasingly being shaped by science and technology, and so our vision is to help equip future generations of problem-solvers and innovators with the understanding to lead us as society changes. It will bring economic success and opportunities to the UK, and enable our brightest minds to help address some of the biggest challenges we face, for example by helping in the complex transition to a low-carbon economy.
"We want the UK – and this part of it in particular – to have the pipeline of engineering skills and scientific ingenuity to make a big difference in the decades to come. That's why our partnership with Aberdeen Science Centre is so important."
Register for free to join Energy Voice's virtual Energy Transition Idea Exchange (ETIDEX) summit on November 19 here.
Recommended for you

AREG Energy Futures conference to highlight size of prize for north-east