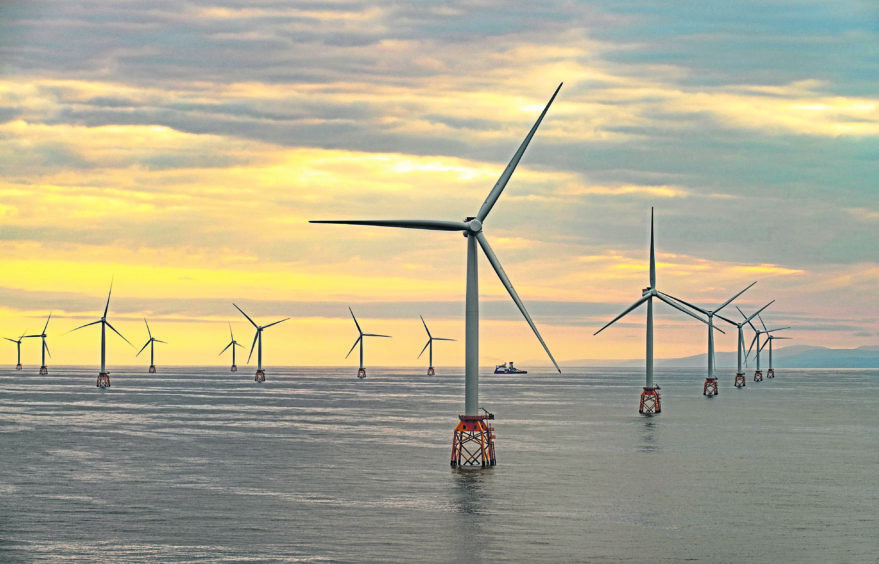 Crown Estate Scotland (CES) has confirmed it will publish additional material about the ScotWind leasing round next year.
The post-adoption addendum will be released on January 15 2021, confirming the final arrangements for submitting applications.
The process, which is expected to be a crucial part of Scotland's net zero future, will close to submissions on March 31 2021.
However, CES has confirmed it will be able to provide clarifications in response to queries on final arrangements up untill near the closing date for applications.
It follows the publication of the Sectoral Marine Plan for Offshore Wind Energy by Marine Scotland last week.
CES is expected to issue further details to registered applicants shortly, outlining some of the technical aspects of the arrangements which will be covered fully in the post-adoption addendum.
The first stage of the ScotWind offshore wind leasing round in June, the first leasing round in Scottish waters in a decade.
John Robertson, head of energy & infrastructure at CES, said: "Following publication of the Sectoral Marine Plan last week, we're now setting out our plans for the coming months. By confirming the closing date for applications we hope to give clarity to both applicants and wider stakeholders as to our proposed timeline. We are also providing further information to help potential applicants make informed decisions about their applications.
"When selecting both of these dates, Crown Estate Scotland has taken stock of the current state of play in the wider offshore wind sector, and we believe the certainty we are providing today will be important for developers who have an interest in various different markets and leasing processes."
Register for free to join Energy Voice's virtual Energy Transition Idea Exchange (ETIDEX) summit on November 19 here.