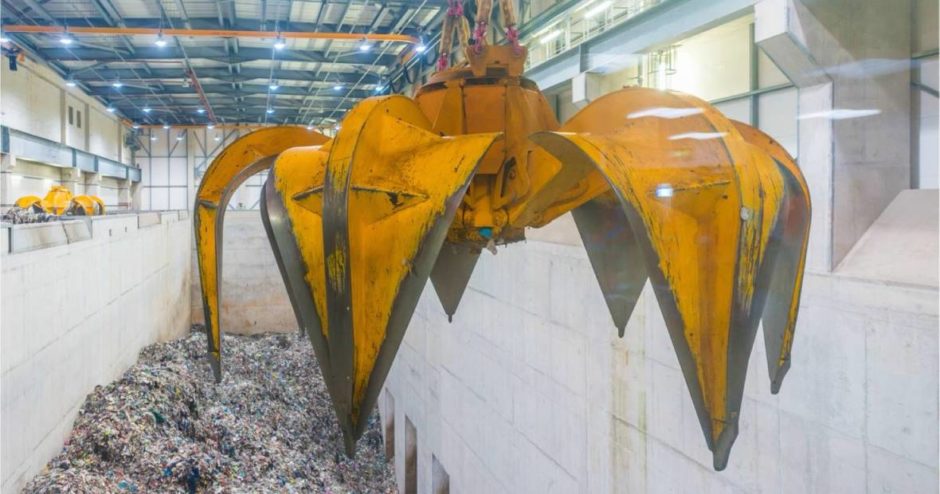 Two leading energy providers have partnered up to try and reduce emissions from heating in UK homes and other buildings.
Swedish renewables firm Vattenfall has joined forces with recycling and energy recovery company Viridor to capture heat from the latter's energy recovery facilities (ERFs) up and down the country.
The heat will then be delivered to homes and businesses in the area via pipes developed and operated by Vattenfall, providing clean power to local communities.
Any waste collected will then be recycled, creating a local closed-loop energy system.
Both parties are hopeful the collaboration could yield future potential heat off-take projects.
According to a 2018 report from the Department for Business, Energy and Industrial Strategy, heating buildings is currently responsible for around 37% of the UK's carbon emissions.
Kwasi Kwarteng, minister of State for Business, Energy, and Clean Growth, welcomed the partnership, highlighting Westminster's commitment to heat networks through £320 million of funding.
He added: "The UK continues to lead the way in transitioning to a future with net zero carbon emissions and I'm delighted to see Vattenfall and Viridor working together to deliver innovative, low carbon heating."
Viridor operates a fleet of ERFs across the UK, including plants near areas of urban regeneration, which its thought presents great opportunities for new-build and existing properties to be served by district heating networks in the coming years.
Vattenfall has already embarked on similar collaborations in Europe and the firm is confident this new partnership will align itself with governments policies to alleviate fuel poverty, improve energy security, reduce emissions and improve air quality.
Last week, Scotland's energy minister, Paul Wheelhouse called for "urgent action" in order to tackle energy inefficiency and cut carbon emissions.
Mike Reynolds, managing director at Vattenfall Heat UK, commented: "It made perfect sense for one of the market leaders in energy recovery facilities to collaborate with one of the market leaders in delivering clean heat to customers across Europe.
"This type of cooperation is important to Vattenfall as we build out our business in conjunction with key players in the UK energy landscape. We have a shared vision of serving our communities with clean, efficient and low-cost services. Together we will be able to really inspire bolder and braver thinking and ultimately faster decarbonisation."
Noah Nkonge, head of partnerships at Vattenfall Heat UK added: "To reach net zero the UK has to crack the problem of emissions from heat, which currently make up one third of the UK's total emissions.
"Working together with Viridor, we're looking to bring all the right people and organisations to the table so we can reduce emissions and provide reliable, affordable heating for homes and businesses in cities across the country."
Richard Pennells, Viridor's managing director of energy, said:  "This announcement underlines Viridor's commitment to ensuring that all waste becomes a useful resource which contributes to the UK economy.
"Our ERFs put non-recyclable waste to work within sophisticated combined heat and power plants. We are excited about this new collaboration with Vattenfall which combines two leading businesses in their sector to create meaningful change in towns and cities across the UK."
Tim Rotheray, Viridor's director of innovation and regulation, said: "Viridor is a business committed to innovation and investment and recognises that collaborations are the key to helping the UK achieve its resource efficiency goals.
"Working together, with likeminded companies such as Vattenfall, will help Viridor to maximise its contribution to a greener recovery, ensuring that we really do Build Back Better."
Register for free to join Energy Voice's virtual Energy Transition Idea Exchange (ETIDEX) summit on November 19 here.
Recommended for you

Saltend Chemicals Park to adopt low carbon gas substitute