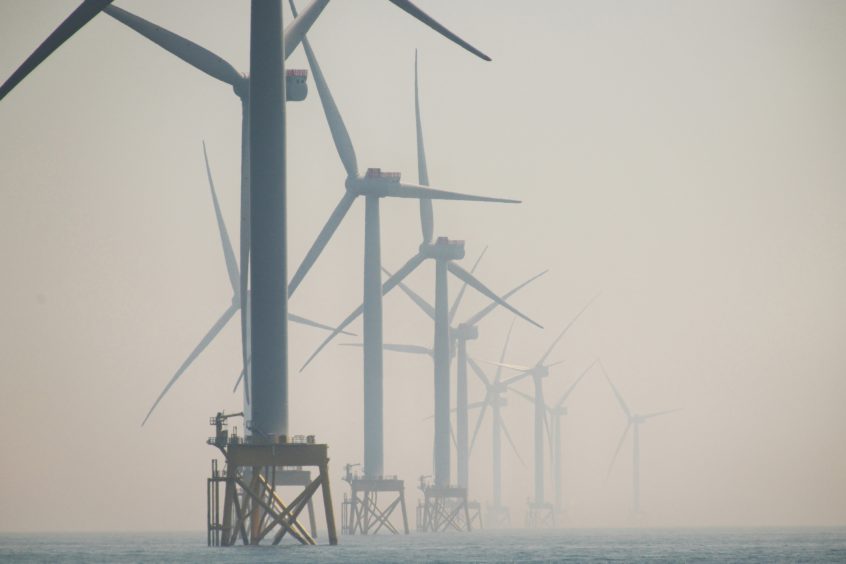 The Renewables Infrastructure Group (TRIG) has acquired a 14.3% indirect equity interest in the East Anglia One offshore wind farm.
The investment firm declined to give a financial figure for the deal, which is subject to consent from the Crown Estate and is expected to go through at the beginning of next year.
Guernsey-based TRIG acquired its stake in the £2.5 billion wind farm from Green Investment Group (GIG), which held a 50% interest through its initial investment.
GIG, which is owned by the Australian investment bank Macquarie, developed the project as part of a joint venture with Scottish Power Renewables.
The transaction will take TRIG's offshore wind investments, as a proportion of its portfolio, to 29%.
It also acquired a further 5.7% in East Anglia One in partnership with InfraRed European Infrastructure Income Fund 4, a fund managed by InfraRed.
TRIG's investment will be financed from a combination of its existing cash balance and a drawdown from the group's revolving acquisition facility.
The East Anglia One wind farm, located around 25 miles off the Suffolk coast, became operational in June.
It is comprised of 102 Siemens Gamesa turbines, giving it the capacity to produce 714 megawatts of clean energy, enough to power the equivalent of 630,000 homes.
TRIG said the project benefits from an "attractive" Contract-for-Difference ("CfD") subsidy, which will be in place for the next 15 years.
Helen Mahy, CBE, Chairman of TRIG, said: "We are delighted to be investing in this high quality asset which marks our continued commitment to supporting the global transition to a more sustainable future, and to be joining with such well-established and respected partners in Green Investment Group and ScottishPower Renewables. East Anglia One is TRIG's fourth investment in the offshore wind sector and its second offshore wind investment in the UK. Offshore wind is essential to the UK meeting its 2050 net-zero targets."
Recommended for you

ScottishPower finds 2000 year old anchor in 'incredibly rare' discovery