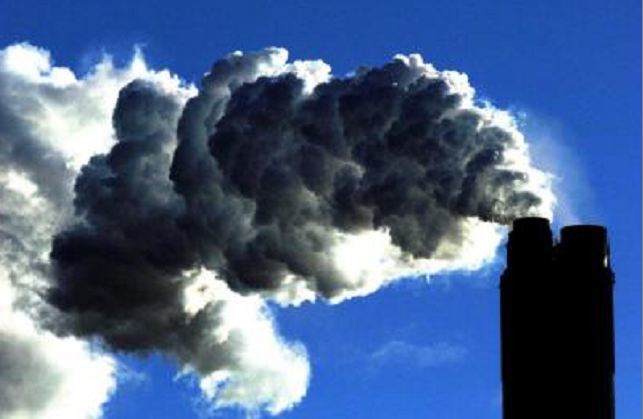 UK businesses are facing an era of unprecedented disruption and transformation as a direct result of climate change.
The financial cost of climate change risk, estimated to be upwards of US$1 trillion, poses a significant threat to businesses.
A joint survey of 113 UK directors and C-suite executives from the world's leading companies, conducted by Eversheds Sutherland and KPMG, revealed that company boards and management recognise the need to upskill to confront climate-related risks.
75 percent of UK senior decision makers who responded to the survey in August 2020 agreed their company's management must improve its skillset to deal with climate-related risks, and that failure to do so could pose a threat to jobs; the survey revealed that 83 percent of UK executives surveyed think climate risk is a key factor in whether they will retain their job over the next five years.
As part of the research, more than 500 business leaders were also surveyed, with 73 percent agreeing management must improve its skillset to deal with climate-related risks.
The survey's key findings feature other significant human and cultural elements to climate risk within organisations:
—   22% of respondents work for companies that offer remuneration incentives for directors to achieve decarbonization targets
—   There is a significant push from below, with 35% of respondents identifying that employees are leaving roles because they are unhappy about their employer's climate impact
—   40% of UK respondents indicated that employees have actively expressed dissatisfaction with their employer's climate impact
—   12% of respondents in the UK indicated it is more difficult recruiting young people because of their views on the company's climate impact.
Bridget Beals, Co-Head of Climate Risk at KPMG in the UK, said: "Climate change is a strategic risk issue. The results of our survey demonstrated that business leaders are waking up to that fact, with 65% of executives noting they need to better understand the climate risks their companies face.
"Whilst there has been big uptake in the number of companies disclosing in line with the TCFD framework in 2020, many are not yet quantifying the risks, which will make it difficult to drive the right strategic decisions at the Board level – it is crucial that this changes over the next 12 months to drive the decarbonisation we need to meet the Paris targets."
The report detailing the survey's findings, Climate change and corporate value: What companies really think, was announced at the Green Horizon Summit, a virtual conference held in place of the 2020 United Nations Climate Change Conference, COP26, which is now due to be held in 2021.
Mark Carney, United Nations Special Envoy for Climate Action Finance and Trustee of the World Economic Forum, and former Governor of the Bank of England, said: "I would urge company boards to have a robust conversation around the risks and opportunities that climate change poses to their business; seek out this available help; and act early to mitigate climate change risks and turn them into commercial opportunities.
"Their focus will help break the tragedy of the horizon, creating sustainable business models that society is increasingly demanding and which future generations deserve."
"Climate risk is a trillion-dollar problem that companies must face up to. It is not only about the physical impacts of climate change but also the transitional risk of failing to decarbonize sustainably and consequentially losing key stakeholders such as investors and customers."
Michelle T. Davies, International Head of Clean Energy & Sustainability at Eversheds Sutherland, comments: "The survey demonstrates a significant skills gap: three quarters of executives think climate risk poses a threat to their job while only 26 percent said they have the skillset to deal with the risk.
"Companies need to upskill their staff and implement strategic plans that begin to mitigate climate risks, which can be reported on. As well as helping companies navigate the myriad of complex regulation, the legal sector can help companies to create and implement these plans, and in doing so help them to transition and importantly improve their bottom line."
Recommended for you

Cost of living and climate change crisis calls for more action