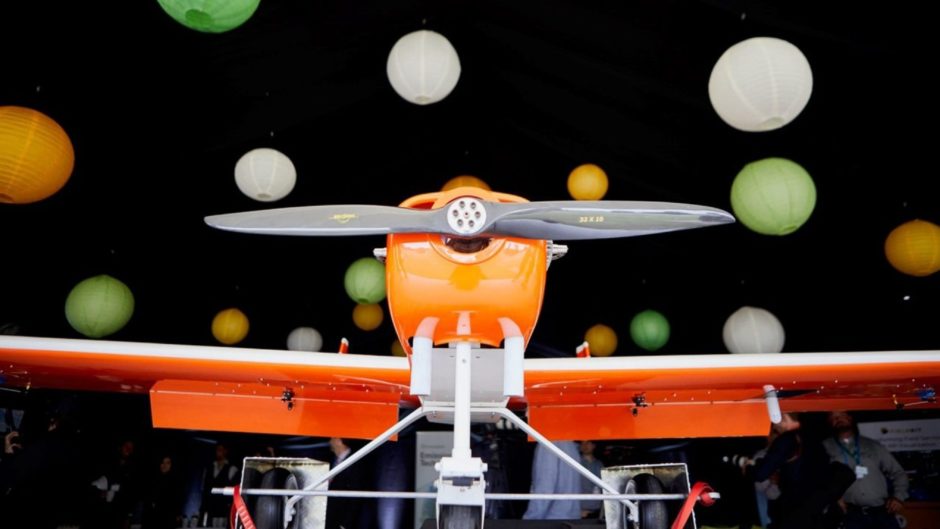 Unmanned aviation firm Flylogix is planning more flights to monitor methane emissions from North Sea platforms early next year after reaching a new milestone.
Flylogix, alongside sensor maker SeekOps and energy majors BP, Chrysaor and Total, is developing a measurement technique focused on offshore asset monitoring.
It has flown more than 1,500km of beyond visual line of sight flights, collecting in excess of 170,000 measurements.
Obtaining verifiable, accurate emissions data is crucial for baselining the current situation and demonstrating meaningful emission reduction over the coming years.
This is critical as energy producers target demanding greenhouse gas intensity reductions within the next five years and transition towards net zero by 2050.
Charles Tavner, executive chairman at Flylogix, said: "Using this knowledge, we can continue to transform remote operations, supporting our energy industry partners in their drive to net zero and realising significant environmental, safety and economic benefits."
Dan Touzel, technology planning and integration analyst at BP, said: "Working with Flylogix and partners from across the energy sector has been extremely rewarding.
"The technique brings the exciting potential for an offshore top-down measurement solution that will deliver significant improvements to our monitoring operations"
Kris Kydd, robotics leader at Total E&P UK, said: "The technology that is being developed by Flylogix and other industry partners has the potential to significantly improve how we collect data on emissions.
"This will help us increase the pace with which we can reduce emissions from our offshore operations."
James Lawson, energy transition advisor at Chrysaor, said: "We have some demanding environmental targets to meet, and we are determined to meet them.
"I am confident that working alongside Flylogix and other industry partners the progress we are making on emissions monitoring is a meaningful step towards net zero."
Suzanne Buist, project engineer at OGTC, which has provided funding for the project, said: "As industry looks to reduce emissions and transition to a net-zero North Sea by 2050, we need to be accelerating technology to deliver affordable net-zero solutions.
"By supporting projects like Flylogix, the OGTC is enabling industry in the transition towards net zero."
Recommended for you

NSTA proposes new plan amid concerns electrification goals will be missed