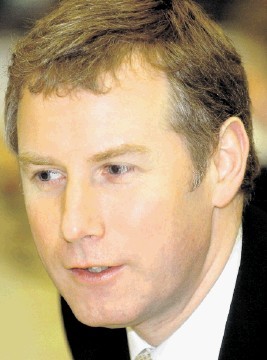 A former deputy first minister has submitted controversial plans for three wind turbines in Aberdeenshire – for the third time.
Nicol Stephen, now Lord Stephen, who set up green energy firm Renewable Energy Ventures after his retirement from Holyrood last year, wants to build the 325ft masts near Alford.
Planning officers have twice had to send the application back to the former Aberdeen MSP due to "factual inaccuracies" in environmental statements.
His firm had to withdraw both applications but has now resubmitted – to the dismay of objectors. Linda van Weereld, whose house is 560 yards from one of the turbines proposed for Cushnie, said: "We've had time to go through the application and we did note that they had addressed some of the issues raised.
"However, there are still inaccuracies and they have mentioned things that are just not evidenced."
But the Liberal Democrat peer's agent, Green Cat Renewables, played down the claims and said it was unaware of any complaints of errors.
Mrs van Weereld said discrepancies included the visual impact on homes. She added Green Cat Renewables had "hugely underestimated" the shadow flicker calculation.