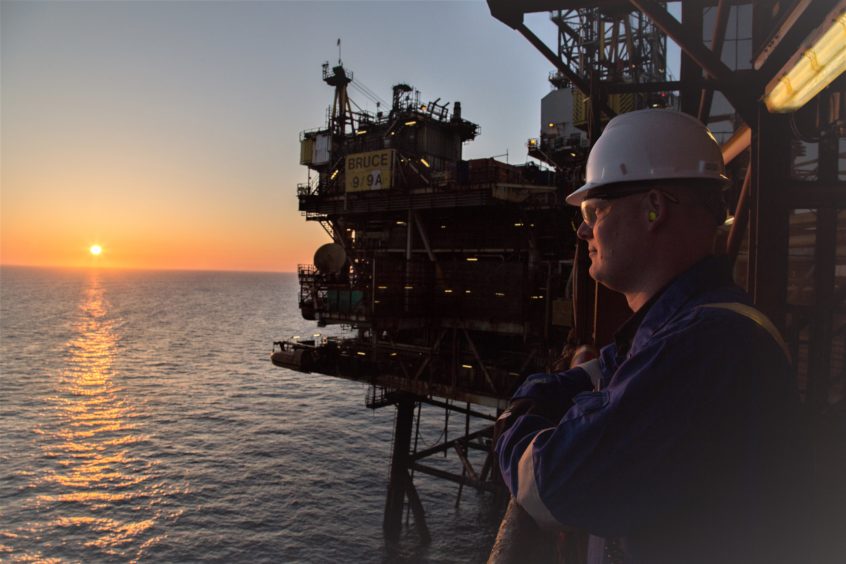 Governments in Holyrood and Westminster have been accused of having "no political will" to support a just transition away from fossil fuels to clean energy.
Jake Molloy, RMT regional organiser, says the thousands of oil and gas workers that have lost their jobs in the last few months have been left by the wayside because there is no route for them to join the green recovery.
Speaking during a recent Scottish Trades Union Congress event, Mr Molloy reeled off several Scottish firms that have been shut down or are sitting idle that he felt would be able to drive forward the energy transition.
One of those was Burntisland Fabrications (BiFab), which currently faces the axe after the Scottish Government announced last month that it was pulling support for the firm.
It followed the decision by SSE not to award the Fife-based company any work for its major Seagreen offshore wind development off in the outer Firth of Forth.
The energy supplier instead opted for US-firm Fluor, which will fabricate 84 of the 114 turbine jackets at its yard in China.
Mr Molloy said: "We've lost around 9,000 workers from the offshore oil and gas side and we're creeping up over 2,000 from the maritime side.
"They're asking about this just transition and whether it's just rhetoric because they're not seeing any action. These workers aren't moving into developing industries and they're wondering where this work is taking place – there's nothing for them.
"Quite frankly, it's not happening because there's no political will. We've been talking about this for four or five years now and we're still talking about it.
"We're not seeing ports being developed for decommissioning; rather we're seeing it take place on the beaches of Bangladesh.
"We're not seeing recycle centres being built which could refurbish thousands of tonnes of steel from the offshore sector to build caissons and turbine jackets.
"Instead, we're building most of the parts for our green recovery in China where dirty coal is used in the process – you couldn't make this up!"
According to trade body Oil and Gas UK, more than 8,000 jobs are thought to have been lost in the sector this year and there are fears that figure could more than treble by the end of 2021.
Governments north and south of the border have been keen to stress the importance in recent months of a "green recovery" from Covid-19 and have freed up millions of pounds to try to accelerate the energy transition.
Scotland's Energy Minister, Paul Wheelhouse, said: "The oil and gas industry is a significant component of the Scottish economy and has a crucial role to play in the energy transition required to move to an economy and society that generates net zero greenhouse gas emissions.
"Now, more than ever, we need a just transition that supports sustainable economic growth and jobs.
"We know how important a sustainable future is for those who work in the oil and gas sector and its supply chain. Our £62 million Energy Transition Fund helps protect existing jobs and create new jobs across Scotland by opening up opportunities through energy transition and harnessing private sector funding – as companies move from oil and gas to low carbon and renewable investments. I continue to meet businesses that are actively embracing and planning for the Transition.
"Our Strategic Leadership Group on Oil and Gas and Energy Transition, which includes STUC, RMT and Unite representation, has met seven times during the pandemic to identify support for the sector, including opportunities in workforce retention, skills and training and these issues will be our focus when we next meet, in December.
"We continue to work closely with the UK Government, which retains many of the key levers needed to support the sector, to ensure both governments are doing all they can to protect jobs and retain vital skills."
A BEIS spokeswoman said: "The oil and gas sector has an important role to play in our economy, ensuring continuity of supply and providing key infrastructure and skills for the transition to a clean energy future.
"To ensure the sector can take full advantage of the clean energy opportunities ahead, we will deliver a North Sea Transition Deal which will outline our plan to protect jobs and cut emissions."
Recommended for you

Offshore wind contractors are starting to say "no"