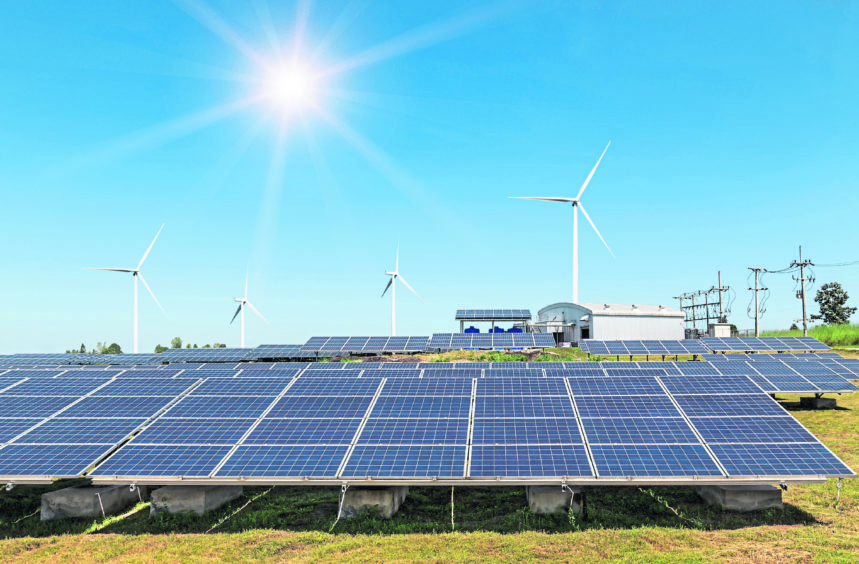 Half of investors feel renewables have become a more attractive proposition during the Covid-19 crisis, according to a new study.
The latest annual report from sustainable energy specialist Octopus Energy claims that global institutional investors plan to up their allocation to green energy from 4.2% of their overall portfolio to 8.3% in the next five years.
This is expected to increase to 10.8% by the end of the decade as the international response to climate change gains momentum.
Octopus' findings are based on a survey of institutional investors from across the globe with combined total assets of $6.9 trillion.
However, the report warned that uncertainty and challenges caused by the pandemic and the associated economic downturn have slowed the pace of divestment from fossil fuels.
Over the next ten years, financiers plan to reallocate 8.6% of the investments in hydrocarbons, down from a projected 15.6% last year.
Entitled 'Renewables and the recovery', the survey says that more than half of investors view the stability and predictability of green energy as a reason to capitalise on the market.
On a regional level, expected demand for sustainable energy assets is strongest from investors in Europe, the Middle East and Africa.
Alex Brierley, co-head of Octopus Renewables, said: "Renewable energy has proved an incredibly attractive asset class in the face of this year's volatility, buoyed both by growing external pressures to invest responsibly, and by investors looking for long-term sources of yield.
"There is further progress to be made however, and alongside renewables investment, divestment from fossil fuels also remains key.
"As gatekeepers to trillions of dollars, institutional investors have a critical role in fighting climate change.
"But to move the dial, investors have been clear that issues such as lack of government coordination, liquidity issues, and energy price uncertainty are standing in their way.
H added: "Alongside governments, specialist energy fund managers, like ourselves, need to ensure we make investments more accessible and encourage greater investment in renewables and divestment of fossil fuels.
"We also recognise that there will be multiple routes to market and that investors will be at different stages of the journey. But understanding of the asset class' ability to provide stable, long-term returns, while helping save the planet is growing. It is critical we use this momentum to drive further positive change."
Matt Setchell, co-head of Octopus Renewables, said: "We are facing two crises of unprecedented scale: the global pandemic and climate change.
"Covid has radically impacted how we live, how businesses function and has forced governments across the world to act with urgency.
"Alongside these efforts, it is also critical that the longer-term threat of climate change remains a focus.
"Covid-19 can be the catalyst to a greener, more sustainable future, if governments, investors, specialist managers and energy companies are willing to work together.
"We are now at a crossroads and must seize this opportunity to build a global post-pandemic economic recovery that also opens up the renewable energy sector to attract the capital needed to tackle climate change. If we don't act together, and if we don't act now, it will be too late."
Recommended for you

Siemens Energy confronts bruised investors seeking answers