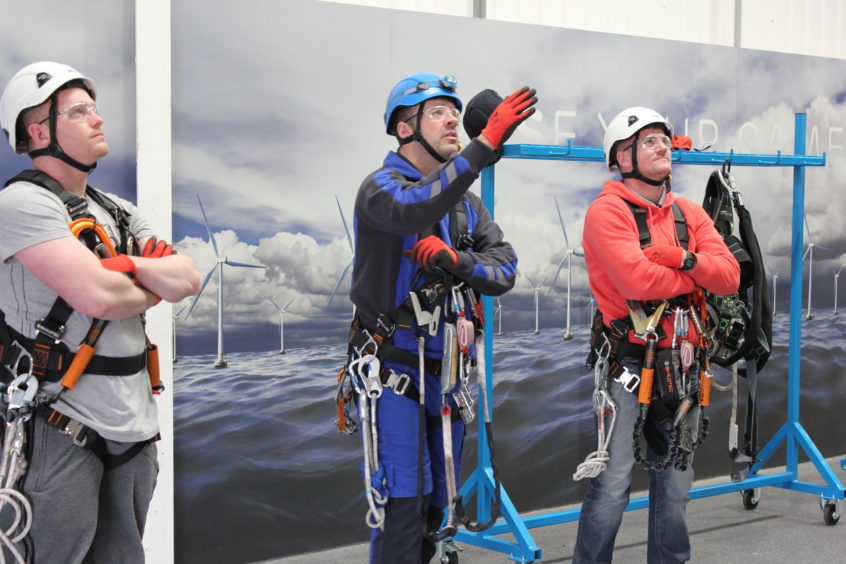 Leading UK energy trainers, Survivex and AIS Training, have developed a comprehensive free guide to the wind industry for businesses looking to diversify or secure work in the sector.
The guide, which has been produced in conjunction with specialist wind recruitment company, Samuel Knight International, is available to download here free-of-charge to any businesses interested.
As well as providing an overview of the wind industry and the certification required to work in it, the guide includes a map of the latest UK projects, information on the key commissioning wind companies, an overview of services needed and which membership bodies to join.
Both Survivex and AIS Training are specialists in wind training and offer the full range of GWO-approved courses needed to work in the wind sector- everything from basic safety training to specialist skills such as blade repair and slinger signaller. Many of the wind sector's biggest players use both Survivex and AIS Training to train and upskill their personnel.
Charlie Guthrie, 3t Energy Group Marketing Manager, said: "Offshore wind is high on the Government's agenda at the moment from both an economic and an environmental point of view and many companies are recognising an opportunity to become a service provider to the sector as it grows.
"As a leading supplier to the wind industry since 2015, we have extensive knowledge of how the sector operates and we've teamed up with a specialist in wind employment – Samuel Knight International – to produce this comprehensive guide for businesses.
"The guide is downloadable for free and gives the inside track on the latest wind projects coming up, the key industry bodies and companies and the type of services required by the wind industry. Hopefully this will give businesses an understanding of the global wind sector and provide some useful tips and advice to become a supplier to the industry."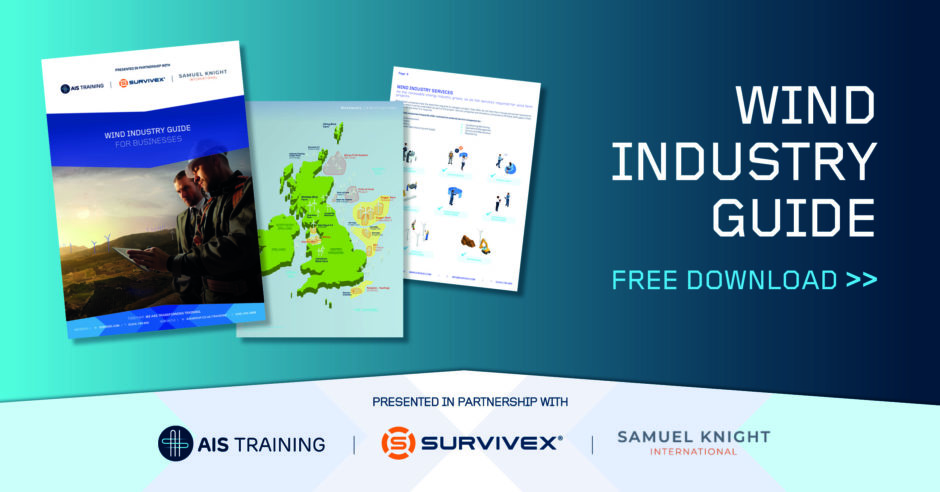 Survivex received major six-figure investment earlier this year to create an outstanding new wind training facility to match AIS Training's Renewable Energy Training Centre of Excellence in Newcastle. A recent Global Wind Organisation (GWO) report, highlighted that together, AIS Training and Survivex train one in four of the world's wind trainees and consistently receive delegate satisfaction levels of 99% for the standard of instruction and the facilities.
AIS Training and Survivex are part of the 3t Energy Group, a training, simulator and technology company. 3t Energy Group is transforming training with technological solutions to make industry safer, smarter and more efficient. Find out more about the Group and its managed training solutions at https://3tenergygroup.com/
To find out more about how Survivex and AIS Training can help your business please visit https://training.aisgroup.co.uk/training-management
Recommended for you

A day of training for offshore wind and surviving the North Sea