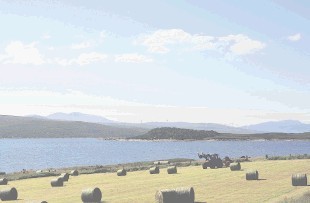 A second windfarm company is promising to give cash help to a Highland college if it wins planning permission for its scheme.
German firm WKN AG applied to the Scottish Government in December to erect 22 turbines on the Sallachy and Duchally estates near Lairg.
The company has announced that if the development is backed, it could earn £8million over 25 years for the surrounding communities.
It has suggested the level of community benefit would increase over the 25-year period, starting at £3,500 per megawatt of electricity generated and eventually rising to £7,500 per MW.
The company has also held talks with the North Highland College in Caithness aimed at creating a graduate placement scheme and a project which will help local businesses play a part in constructing the windfarm.
Earlier this year anti-windfarm campaigners accused would-be developer West Coast Energy of bribery when it offered to give Inverness College (UHI) £4,000 per MW from a proposed windfarm at Daviot.
Planning officials rejected the 11-turbine project under delegated powers, which does not involve councillors.
Professor Stuart Gibb, director of the Environmental Research Institute (ERI) at North Highland College, said: "The ERI and North Highland College are keen to work with industry partners to help deliver both better opportunities for graduates and better connections between investors and developers and local businesses."
Ardgay and District Community Council chairman, David Hannah, added: "As an already established panel we are working in close partnership with Lairg and Creich community councils, energy companies and the Scottish communities to ensure that everyone gains the maximum advantages from these windfalls."
But Stuart Young, of Caithness Windfarm Information Forum, branded it a "bribe".
He said: "It is indicative of just how desperate these companies are to get their projects off the ground. It's just a feeding frenzy at the moment."