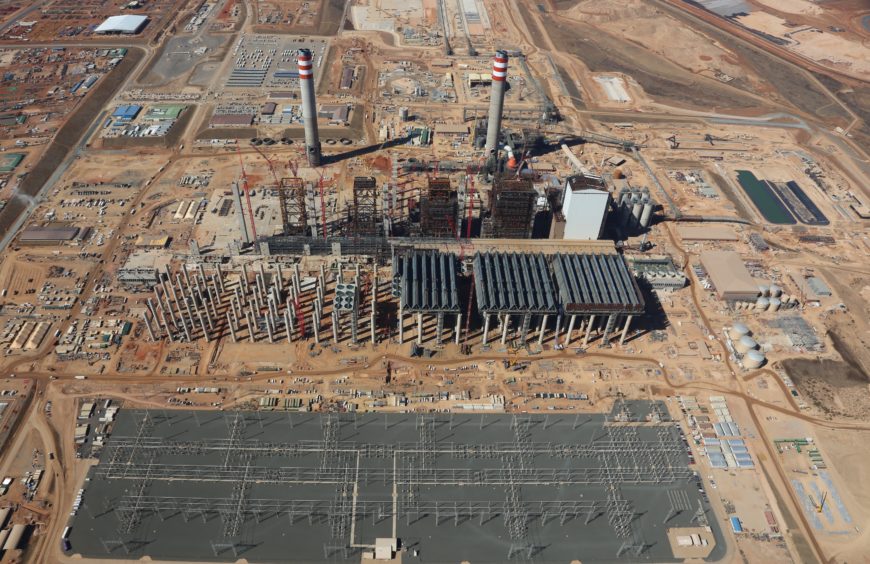 Eskom has struck a deal with ABB under which the engineering company will repay 1.56 billion rand ($103.1 million).
The South African government said the deal was related to suspicious payments made to ABB in 2015, for control and instrumentation work at the Kusile power plant. These contracts were worth 2.14bn rand ($141.4mn).
The payment will have only a small impact on Eskom's financial woes, though. The ABB recover amounts to 2.5% of Eskom's debt, it said.
The agreement follows a probe launched by South Africa's Special Investigating Unit (SIU) into corruption and maladministration at Eskom.
Eskom's CEO André de Ruyter said the contract value with ABB had been 324mn rand ($21.4mn) higher than the lowest bidder at the time.
"At the time, it was motivated to award the contract to ABB on the basis that ABB could offer scheduled acceleration, and I think subsequent events have proven that there were other motives," De Ruyter said.
ABB did carry out work that had value, de Ruyter said, "and therefore we have not claimed back the entire contract amount. We've sought to claim the amount that has been irregularly enriching ABB and was therefore unlawful."
Kusile
ABB welcomed the settlement. The deal with Eskom releases all parties from the claims associated with Units 1 and 2 at Kusile. The Swiss company said it would continue to work with South Africa's National Prosecuting Authority, as well as authorities in the US, Germany and Switzerland on probes into the Kusile project.
Kusile is 90% complete with work ongoing. Choosing a new contractor at this point would cause more delays and may trigger claims for compensation from other contractors. This would increase the risk of load shedding, the CEO warned.
Eskom plans to ask the Treasury to approve further work by ABB. This would come under the requirement that the company will not make a profit. ABB said it was committed to finalising the Kusile project.
The South African power company has also recovered 1.1bn rand ($72.7mn) from McKinsey and 171mn rand ($11.3mn) from Deloitte.
Eskom is claiming 3.8bn rand ($251mn) from various parties associated with the Guptas. It also has a 95mn rand ($6.3mn) claim against PwC.
"We're committed to pursuing those who sought to enrich themselves unlawfully at the expense of Eskom and South African taxpayers and electricity consumers," said De Ruyter.
Recommended for you

Eskom bids farewell to "persona non grata" Oberholzer