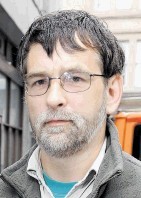 A report into the safety of wind turbines in playgrounds in the north has been delayed.
Highland Council switched off 16 devices at schools throughout the region in May after independent consultants said extra safety measures might be needed.
A national group, Building Research Establishment (BRE), was asked to examine the sites to determine whether additional protection was required.
The body was expected to report back within a few weeks, but the council is still waiting for the outcome of its investigations, and the machines remain static as the start of the school term next Tuesday draws close.
A Highland Council spokeswoman said: "We are yet to receive the review report from Building Research Establishment which we will duly share with council members, head teachers and parent councils and publish on the council's website."
No one from BRE was available for comment yesterday.
At the time of the initial warning, parents and councillors expressed concerns that there were no exclusion zones around turbines in school grounds.
One critic, Councillor Donnie Kerr, said he was not unduly concerned at the delay in the study.
"These things do take time," he said.
"I would rather they took enough time and did it properly. Sometimes a delay is beneficial.
"I would be concerned if the delay was prolonged though.
"We need to get this sorted and out of the way."
In 2009, a school turbine on Raasay disintegrated and one rotor blade was left sticking out of the ground like a spear. It has not been replaced.
Turbines are also sited at Inverness's Culloden Academy, Dornoch Academy and Gairloch Academy, as well as at primaries at Holm in Inverness, Crossroads at Dunnet, Castletown, Inver and Rosehall.
Four primaries at Wick – Bower, North, South and Pultneytown – have playground devices.
Three more turbines are situated on land next to school grounds at Eigg, Acharacle and Scoraig.