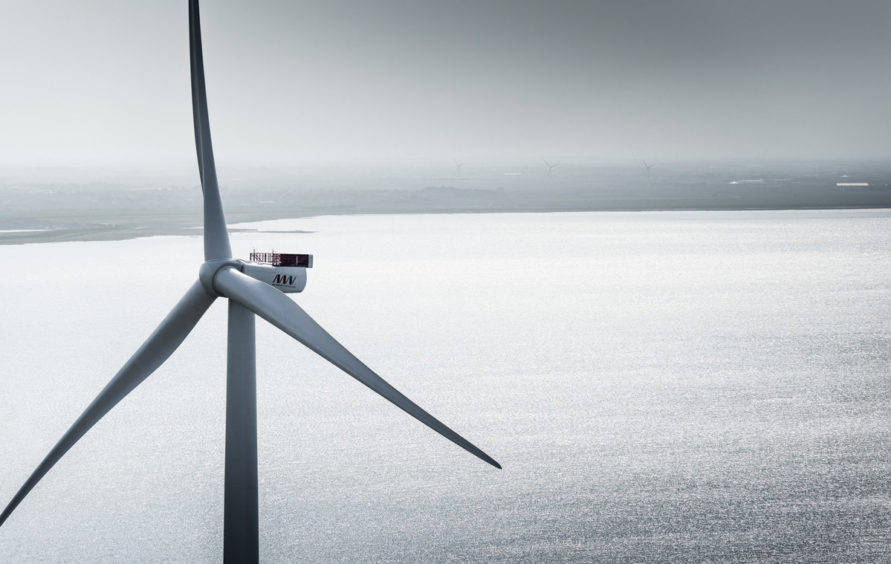 The manufacturer for the largest wind farms in Scotland has announced plans for 220 job cuts in what has been described as a "body blow" for the sector.
Vestas, the Danish onshore wind firm, has fully acquired MHI Vestas Offshore, its joint venture with Japan's Mitsubishi.
MHI Vestas has orders for Seagreen, Scotland's largest wind farm, Moray East in the Cromarty Firth and the Kincardine Offshore Wind Farm off Aberdeenshire.
The merger means it will cut 220 jobs "primarily Denmark and Great Britain, with the majority being in Denmark" due to the overlap.
Vestas told Energy Voice it would make around 25 UK job cuts but wind projects, including those in Scotland, will not be affected.
Consultations are now underway with the aim of "clarity for most employees by end of January", it said in the announcement.
MHI Vestas Offshore has a major manufacturing facility in the Isle of Wight, where it will fulful its order for the 114-turbine Seagreen project, off the Angus coast.
In 2018, it was awarded a 100-turbine order for Moray East which is now being installed.
The firm also has facilities in Fawley and a main administrative office in Warrington.
The firm said its organisational integration will continue throughout 2021 and include a consolidated and simplified organisational setup to be announced internally on February 1st.
In the announcement, Vestas CEO Henrik Endersen said: "We have now started implementing our integration plans, which unfortunately includes letting around 220 hardworking colleagues go.
"It is never easy to make such a decision or say goodbye to good colleagues but integrating and simplifying two companies inherently creates overlaps between functions and it's therefore necessary if we want to create a competitive and scalable organisation".
Wind jobs boom
The news comes amid debate around the energy transition and whether there will be a wind boom for Scotland, which has regularly missed out on manufacturing work to overseas firms.
In 2010, Deputy First Minister John Swinney claimed the sector could employ 30,000 people by 2020. However it was revealed last year that the figure stands closer to 1,900.
Meanwhile, as the oil and gas industry – a much heavier employer – rapidly cuts jobs in light of the downturn, unions are asking where the touted jobs in areas like wind, hydrogen and CCS are.
Unite Scottish secretary Pat Rafferty said: "At some juncture, probably when it is far too late, the Scottish and UK Governments will wake up to the fact that the sector is in chaos and there's no strategic plan in place to get us out of the mess we are in despite rehashed policy statements. The reality is that CS Wind is mothballed, BiFab is in administration and now Vestas is proposing to make hundreds of workers redundant.
"There is no green jobs revolution and there never will be unless government strategically acts which they have failed to do until now. We call on government to immediately contact the company to urge them to utilise the Job Support Scheme and to work together on behalf of this highly-skilled workforce because we can't sustain any more body blows like this."
That once again came to the fore this week with a job cut announcement from Shell, with politicians across the board demanding progress on a North Sea Transition Deal.
The deal, expected to be agreed with Westminster in the first half of this year, is expected to bring measures to help the industry shift more rapidly into clean energy while also protecting jobs.
Recommended for you

Seagreen wind farm now fully operational