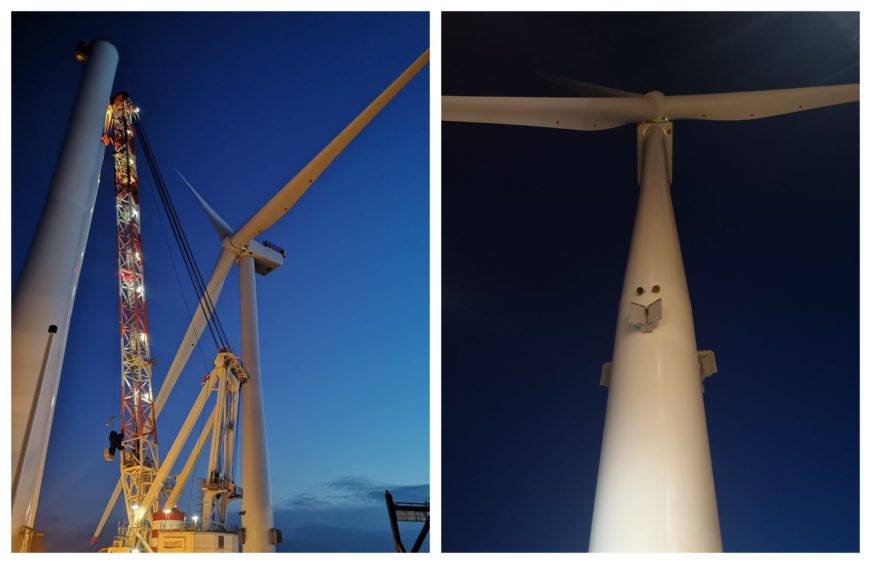 The first of 100 turbines has been installed for the huge Moray East wind farm off the north-east coast of Scotland.
Ocean Winds, the majority stakeholder of the project, announced the milestone, with the structure towering 200metres high.
Moray East is due to be fully operational in 2022, providing enough power for 950,000 homes.
Ocean Winds, a joint venture between Spain's EDPR and France's Engie, owns a combined 56.6% of the project, which lies roughly 14miles off the Caithness coast.
The turbines are being assembled at Global Energy Group's facility at Nigg, however they were manufactured by Danish firm Vestas (who have facilities in the UK).
Moray East wind turbine generator package manager Ewan Watson said: "A turbine is the most iconic representation of the new offshore wind industry, and I am delighted to issue images of Moray East's first turbine, a proudly towering 200m representation of engineering success against some of the most challenging circumstances the world has known."
Upon completion Moray East will be, for a brief time, Scotland's largest offshore windfarm.
However it will shortly be overtaken by the 114-turbine Seagreen project off the Angus coast, due to become operational around 2022/23, developers say.
Seagreen is another project which awarded manufacturing work to Vestas – who earlier this week announced 220 job cuts following its takeover of MHI Vestas Offshore.
Around 25 UK jobs will be affected, however the firm said projects would not be impacted.
Recommended for you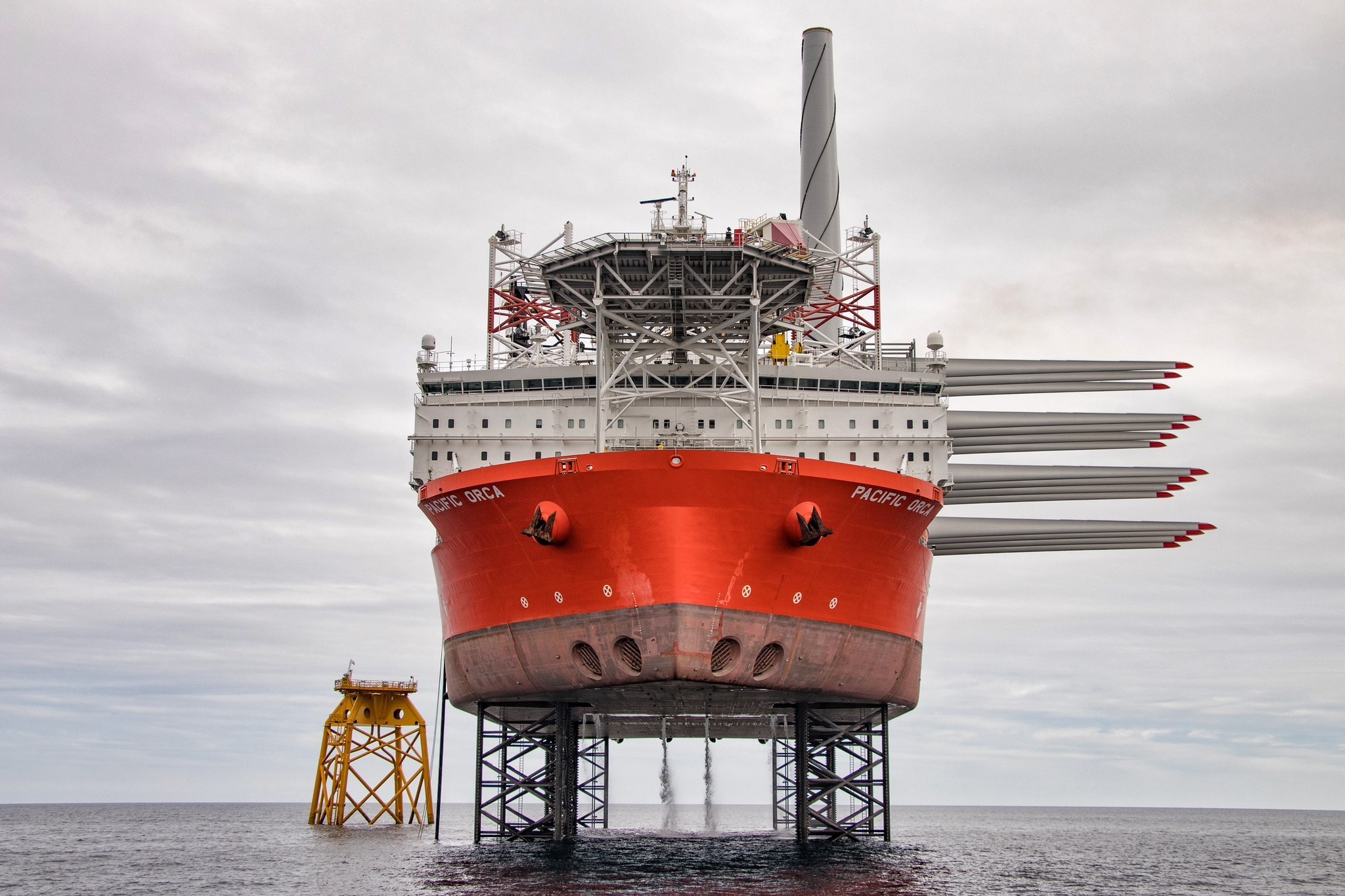 Scottish turbine installer Windhoist calls in administrators