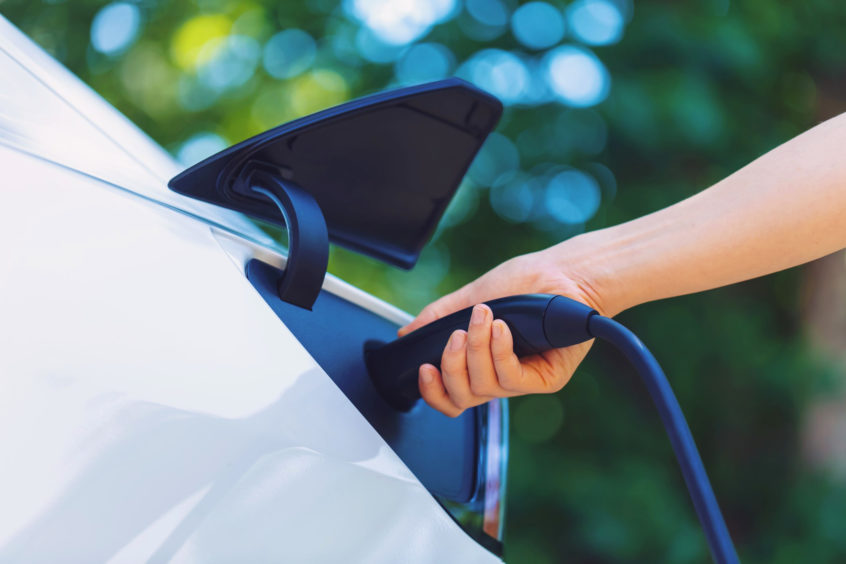 The number of electric vehicles on Aberdeen roads could surge 350-fold by 2050, according to a new report.
Scottish and Southern Electricity Networks (SSEN) has published a new report – "Distribution Energy Scenarios" for Scotland – looking at the impact of net zero on its business.
The report sets out four scenarios across the country for energy demand.
In Aberdeen, the energy provider said electric vehicles could increase from around 350 today to 124,500 by 2050.
Meanwhile the number of heat pumps – a clean alternative to a boiler – in domestic and commercial properties may surge from around 100 today to more than 115,000.
Scotland-wide, under its "Consumer Transformation Scenario", similar increases are predicted across the field, for EVs (3,000 up to 825,000), heat pumps (13,000 up to 650K) and solar panel capacity (75MW up to 517MW) over the next 30 years.
SSEN published the document as the UK aims to go net zero by 2050, with a 2045 legislative target for Scotland.
The trend could triple electricity demand across the UK, SSEN said, who produced the report with renewable energy not-for-profit organisation Regen.
Ray Arrell, Regen's head of Technical Development, led the team that developed the scenario analysis.
He said: "This report reflects the unprecedented rate of change within the UK electricity system. Already we have seen a massive shift in generation towards renewable energy technologies.
"This is set to continue and will further drive down the carbon intensity of electricity, which will in turn enable the decarbonisation of transport and heat with the rapid adoption of electric vehicles and heat pumps.
"Meanwhile new technologies such as battery storage and hydrogen electrolysis are moving from speculative project enquiries to on-the-ground deployment."
SSEN said it would share the findings with local authorities, other regional stakeholders and the UK and Scottish Governments.
Distribution System Operation director Andrew Roper said: "Data sharing will be critical in the net zero journey.
"That's why we have made this data publicly available and will continue to work alongside the households, businesses and communities we serve to deliver a fair, cost-effective and secure transition to a net zero future."