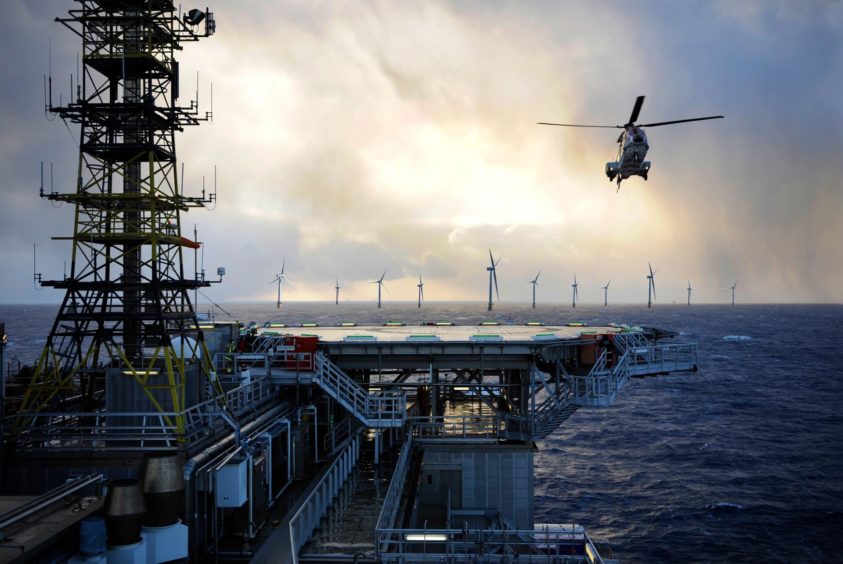 "Rapid growth" is being forecast for the offshore wind helicopter market, with nearly 100 extra aircraft needed by 2030.
Air and Sea Analytics (ASA) predicts annual growth of 17% through to the end of the decade, with the fleet expanding from 27 dedicated helicopters currently to a total of 126 globally.
The UK is the largest market in the forecast, followed by China and other regions like the US.
Publicising a new report, ASA said that helicopters have become a key part of the supply chain in construction and maintenance as multi-billion dollar projects are being built each year.
The research highlights 467 projects with 267 GW capacity being installed by 2030.
ASA said: "This will require expenditure of over half a trillion dollars and will establish offshore wind as a major industrial activity in its own right.
"It is already attracting some of the world's largest equipment manufacturers and engineering contractors."
The industry "has been somewhat opaque in recent years" about how many aircraft are servicing it, ASA said, with estimates last year ranging from 11-40.
The fleet will remain smaller than other comparable sectors such as oil and gas – the UK North Sea industry alone employs 71, according to Oil and Gas UK, dominated by the S-92.
However offshore wind will "still represent a robust and growing opportunity to deploy modern light medium twin helicopters", Air and Sea Analytics said.
Light-medium and medium aircraft like the Airbus H145 and Leonardo AW169 models are expected to dominate, along with the smaller Airbus H135 and, later, the new H160.
There may also be roles for the heavier S-92 and H175, ASA said.
The report comes after CHC won an offshore wind contract in the UK covering the Triton Knoll, Moray East and Seagreen developments.
Part of the reason for the growth is because helicopters offer the "lowest carbon crew transfers" for offshore wind.
ASA said: "We understand that crew transportation by rotorcraft will offer the lowest CO2 per passenger mile of any currently available option and the highest availability to the end user, providing that latest generation aircraft are used."
Air and Sea Analytics is ran by director Steve Robertson, former head of oilfield services at Westwood Global.