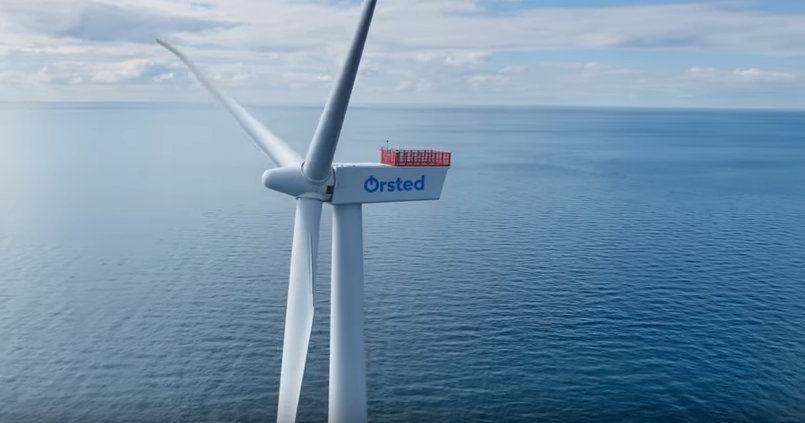 Ørsted has announced plans to alter its organisational structure as part of efforts to strengthen its ability to tap into new markets and better serve customers.
The Danish renewables giant will replace its current corporate business units – offshore, onshore, and markets and bioenergy – with a "primarily functional structure".
Under the new setup there will be new commercial and EPC & operations componenets, while onshore will continue to be organised in one element.
The commercial area will bring together commercially focused functions from the current offshore and markets & bioenergy organisations, including hydrogen, Ørsted said.
It will be headed up by Martin Neubert, who will become CCO, deputy group CEO and a new member of the executive board.
The EPC & Operations area will bring together the EPC, offshore operations, and bioenergy organisations from the current offshore and markets & bioenergy units.
Work is currently ongoing to appoint a COO, with CEO Mads Nipper taking on the responsibilities until someone is found.
All organisational changes will be effective from 4 February 2021.
On the onshore business, Ørsted said it would be best served continuing to act as a separate unit as it differs from the rest of the company. It will continue to be headed up by Declan Flanagan.
Ørsted has gone through a period of significant change in recent years as it shifted away from being a fossil fuel-based utility business to focus on green energy.
Mads Nipper, CEO of Ørsted, says: "Ørsted is strongly positioned to tap into the future growth potential in the global renewables markets. With the new organisation we're implementing now, we want to establish an even stronger customer and market focus, further strengthen the focus on EPC and operations, and support the scaling of our organisation as we continue our strong growth trajectory in the years to come."
Going forward, Ørsted's executive board will consist of CEO Mads Nipper, CFO Marianne Wiinholt, and CCO and deputy group CEO Martin Neubert.
The firm's executive committee will consist of CEO Mads Nipper, CFO Marianne Wiinholt, CCO and Deputy Group CEO Martin Neubert, the new COO, Onshore CEO Declan Flanagan, and CHRO Henriette Fenger Ellekrog.
As markets & bioenergy will no longer exist as a separate business area, its CEO and executive vice president Morten Buchgreitz has decided to leave Ørsted with effect from February 4.
Executive vice president and head of offshore EPC and QHSE, Anders Lindberg will also leave the firm after he accepted a position at a different company in Sweden.
Mr Nipper said: "Both Morten and Anders have played a significant part in making Ørsted what it is today. On behalf of my colleagues in the Executive Committee and the Board of Directors, I'd like to express our gratitude for their strong contributions during their time at Ørsted and wish them all the best in the future."
Recommended for you

Neubert to step down as Ørsted embarks on restructure