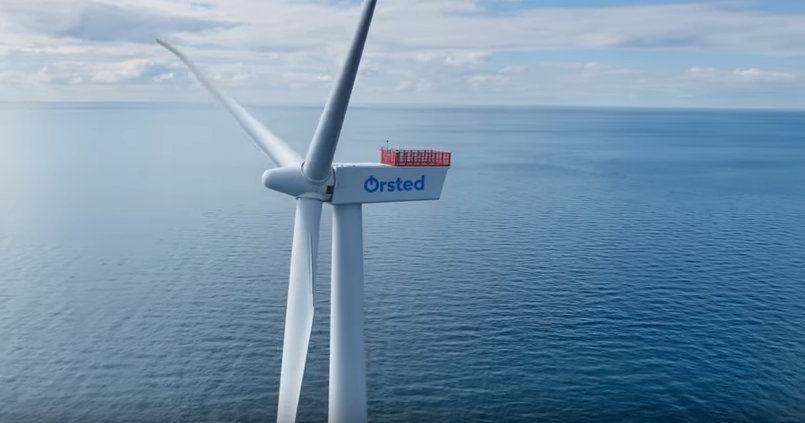 Ørsted enjoyed "great strategic progress" last year as it managed to strengthen its financial footing in the face of the Covid-19 pandemic.
In its full year results released on Wednesday, the Danish renewables giant posted pre-tax profits for 2020 of DKK 18.8 billion (£2.2bn), up from DKK 8.8bn (£1bn) for 2019.
The strong showing was partly down to a 14% rise in earning from Ørsted's offshore and onshore wind farms, including Hornsea 1 and Borssele 1 & 2.
Earning before income, tax, depreciation and amortisation (ebitda), the firm's preferred financial measure, was DKK 18.1bn (£2.1bn) for the year, an increase of 4% on 2019's figure of DKK 17.4bn (£2.1bn).
Revenue in the year up to December 31 was DKK 52.6bn (£6.2bn), down from DKK 67.8 bn (£8bn) in the corresponding period the year before.
Ørsted enjoyed a marginal appreciation of its assets, which were totalled at DKK 196.7 bn (£23.3bn) at the end of 2020, compared to DKK 192.8 bn (£22.8bn) in 2019.
The firm's installed renewable capacity also increased from 9,870 megawatts (MW) to 11,300 MW last year.
Mads Nipper, group president and CEO of Ørsted, said the results were strong, "both operationally and financially", and praised staff for doing an "outstanding job" in the face of the pandemic.
He added: "During 2020, we've also commissioned five new wind farms and managed to move our construction projects forward. This demonstrates the resilience of our business model and the skills and spirit of our people. Safety continues to remain our key priority, and we continue to do our utmost to keep our colleagues safe across our locations.
"In January 2021, we were named the world's most sustainable energy company for the third consecutive year, and our focus on sustainability remains stronger than ever. We are fully on track with our plan to reduce our greenhouse gas emissions to become carbon-neutral as a company in 2025.
"I am grateful for the support and professionalism of our customers and partners. I am keenly aware that only together, we can do great things and move towards our vision of a world that runs entirely on green energy."
Last year, Ørsted closed the divestment of its Danish power distribution, residential, customer and city lights business.
The move generated profits of DKK 10.9bn (£1.3bn), which the firm has said will go on its "global renewable energy build out plan".
Despite ending the year with a strong balance book, Ørsted was not unaffected by the impact of the global pandemic.
Mr Nipper said: "These positive effects were partly offset by lower earnings from trading related to hedging of our power exposures, which generated very high earnings in 2019, and adverse COVID-19 related impacts.
"The latter mainly manifested itself in the UK power prices due to a lower demand for electricity. This led to higher balancing tariffs (BSUoS) from National Grid and lower ROC recycle prices. Furthermore, we saw hours with negative prices in the UK from April to July."
Recommended for you

Shell sets new record as annual profits more than double to $40bn