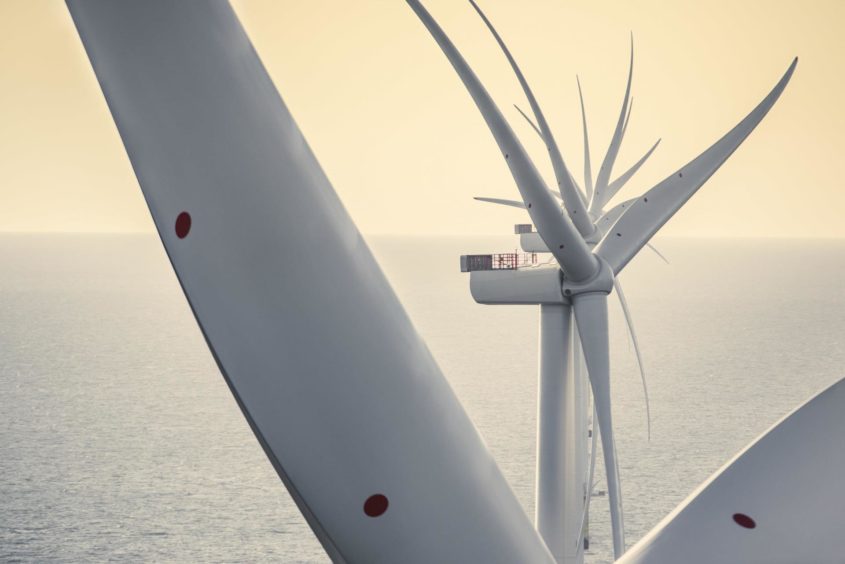 Turbines blades and towers are among the "prime areas" pinpointed as having significant growth potential for the UK's renewables supply chain.
Industry forum the Offshore Wind Industry Council (OWIC) has set out what it believes to be the "priority areas" and is working the UK Government to ensure domestic manufacturers reap the benefits of the green energy boom.
Westminster currently has a target of 40 gigawatts (GW) of installed offshore wind capacity by 2030, 1 GW of which will be floating.
As well as turbine blades and towers, monopile foundations and power cables have also been identified as potential avenues by which the UK can secure new investment, boosting domestic manufacturing capabilities.
According to OWIC, offshore wind developers are engaging with manufacturers to provide "greater visibility" of their requirements and timelines, which could encourage companies to invest in new facilities.
As part of efforts to accelerate supply chain developments, industry set up the £100 million Offshore Wind Growth Partnership (OWGP) in 2019.
The fund is leading on work to identify components for blades, generators, nacelles, towers and electrical systems which could be sourced in the UK.
The OWGP will produce a report with recommendations to industry and Government later this year.
Danielle Lane, co-chair of the Offshore Wind Industry Council and Vattenfall's UK country manager, said: "The industry is working closer than ever before with Government on a strategic approach to develop the UK offshore wind supply chain to meet our 40GW target by the end of this decade.
"Government and industry share the ambition to unlock investment in new facilities and manufacturing that will deliver a vibrant, globally competitive supply chain in the UK.
"Success will depend on making it clear to UK supply chain companies what we want and when we need it, as well as investing in ports and infrastructure so we can handle the mega-turbines of the future.
"Underpinning all this, we have to secure large volumes of new capacity in the next CfD auction to keep us on track towards our 2030 target."
Despite numerous pledges by government and industry to ensure the UK maintains its position as a front-runner in the energy transition, the domestic renewables supply chain is yet to mature.
Last year, Burntisland Fabrications, one of Scotland's few wind turbine manufacturers, collapsed following a string of events sparked by missing out on work for the Seagreen development to overseas competitors.
The lack of an established supply chain has left unions fearful that oil and gas workers could be left stranded as the industry moves away from hydrocarbons.
As part of the Scottish Budget, which was published last week, Finance Secretary Kate Forbes announced the creation of a Green Jobs Workforce Academy to help workers upskill and be part of the transition.
Hugh McNeal, industry body RenewableUK's chief executive, said: "We're determined to maximise the number of high-value UK jobs we create in offshore wind as the leading technology in the Prime Minister's Green Industrial Revolution.
"The UK has a unique opportunity to attract billions in new investment and to stay ahead of the curve by pioneering innovative new technologies.
"There are fantastic companies in our domestic supply chain, from large-scale manufacturers to smaller fabricators, construction specialists, AI developers, robotics companies and O&M firms.
"We can build on this to ensure that the UK has an industrial base which matches our world-leading offshore wind ambitions."
Recommended for you

'Critical' years for rapid test and deployment of net zero technologies