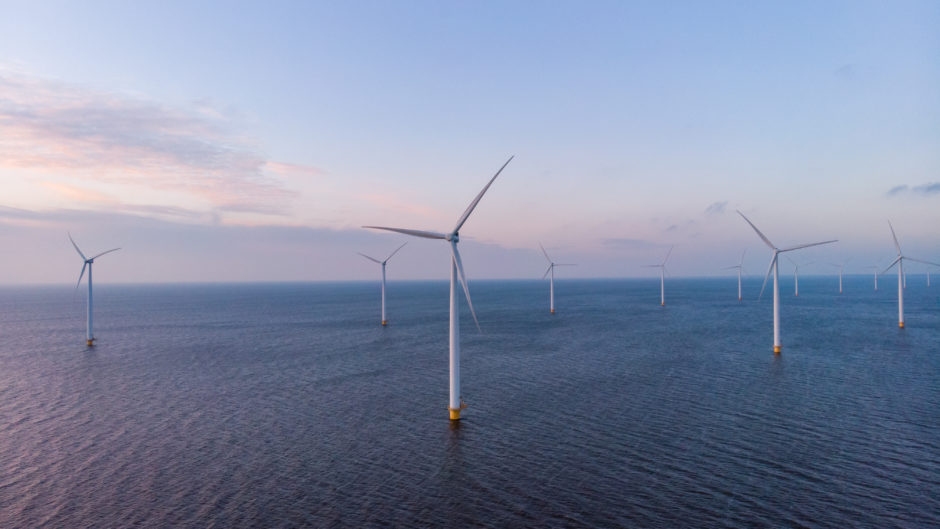 BP has entered the UK offshore wind market with leases for a combined three-gigawatts of projects in the Irish Sea.
CEO Bernard Looney said the development would deliver on BP's requirement for an 8-10% return on its investment "at a minimum".
Teaming up with Energie Baden-Wuerttemberg AG (EnBW) of Germany, BP was selected for the two 60-year leases, around 18miles off north-west England.
The two companies will form a 50-50 joint venture to operate and develop the leases, expecting to make four annual payments of £231million before a final investment decision is made.
It's a far greater sum being paid out than by other winners in the Crown Estate Leasing Round 4, such as Total.
BP and EnBW's potential combined 3GW projects compare to the 3.6GW Dogger Bank windfarm in the North Sea, the world's largest, which is estimated to cost £6bn over three phases.
Mr Looney said: "These projects – in which we are teaming up with an experienced partner EnBW – are absolutely in line with our determination to invest with discipline into only the very best opportunities. We are fully confident that these highly advantaged resources will deliver – at a minimum – the 8-10% returns we demand of our renewables investments.
"Additionally – offshore wind is integral to delivering the UK's green industrial revolution. Building on the UK's strengths, the government's 10-point plan aims to produce enough offshore wind to power every UK home, quadrupling output to 40GW by 2030 – and bp is delighted to play a part in this."
BP said the projects are expected to be operational in seven years.
Lease one covers an area of c.300km2 and lease two c.500km2 and, as they are adjacent, "are expected to benefit from significant synergies in procurement, development and operational costs".
Their near-shore location will allow for lower cost, more reliable transmission infrastructure, BP said.
It follows the company's entry into US offshore wind with the acquisition of stakes in the Empire and Beacon projects from Equinor, completed earlier this year.
Presenting annual results for BP last week, losses of £18bn, Mr Looney said he would "emphatically" put value over volume when making low-carbon acquisitions.
The firm announced last year that it aims to become a net zero company by 2050 or sooner, cutting oil production by 40% by 2040.
However, Mr Looney has said hydrocarbons will continue to be the "engine room".
The massive Argos platform, destined for the 4billion barrel Mad Dog field in the Gulf of Mexico, is currently on its way to Texas from South Korea.
EnBW is a  German energy company which plans for installed renewable energy capacity to account for 50% of its generating portfolio by the end of 2025.
CEO Frank Mastiaux said: "We are delighted with this auction win in a tough international bidder field. The award confirms that bp and EnBW are the right partners with the right strategy and the right capabilities."